Bhutan has always had a reputation for being a very exclusive and expensive place to visit. However, for the months of June, July and August 2014 Thai citizens and expats that can prove residency in Thailand, the cost of travel has been reduced through a program known as the "Bhutan – Thailand Friendship Offer."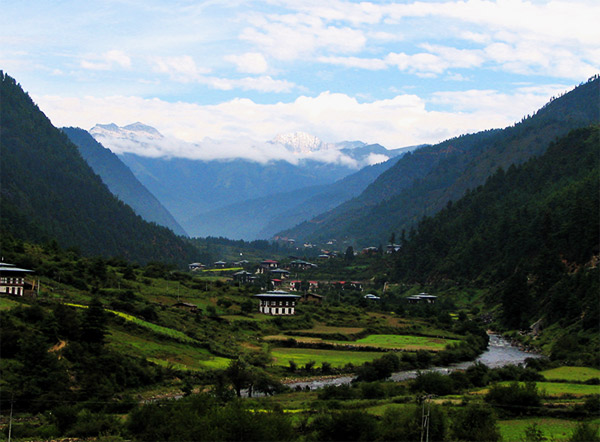 During this promotion visitors will not have to pay the mandatory $200 per person / per day minimum package rate. The daily royalty of US$ 65 — which goes to fund Bhutanese medical and educational programs — still applies, but hotels will be offering very special room rates and Drukair and Bhutan Airlines are offering 50% off fares for flights out of Bangkok. All visitors will be required to book their trip to Bhutan through licensed Bhutanese tour operators.
The "Bhutan – Thailand Friendship Offer" was designed to commemorate 25 years of diplomatic relations between the two countries which are built upon foundation of a shared spiritual heritage, respect for the monarchy and reverence for culture and traditions. Culture will be on display through the many festivals that are to take place during the offer period. Additionally, the Thai consulate in Bhutan will be organizing a weekly Thai food festival. Bhutanese tour operators will be competing to create special packages specifically designed for people visiting from Thailand. When I visited I went throughYangphel Adventure Travel and was very happy with them.
I have always been fascinated by landlocked Bhutan which is tucked away in the heart of the Himalayan Mountains between Tibet and India. It is so remote that much of this mysterious kingdom remained unmapped until the middle of the 20th century. So unexplored that, at 24,840 feet Bhutan's Gangkhar Puensum remains the highest unclimbed mountain in the world. So quiet the capital Thimpu doesn't have a single traffic light. Television and the Internet were introduced only 15 years ago. Bhutan was the first country in the world with constitutional mandates to protect the environment and at least 60 percent of the country must remain virgin forest at all times and over a quarter of the land is preserved as national parks.
In keeping with its policy of "Gross National Happiness" this Himalayan kingdom, only open to visitors since 1974, is carefully preserving its culture and traditions while it enthusiastically embraces the best of modernity. Bhutan's policy of "high value, low impact" tourism protects the environment, ensures that tourism is sustainable and allows a great travel experience for visitors without large crowds.
Visiting Bhutan will change the way you look at yourself and the world. You will also be one of the few to have experienced one of the most exclusive travel opportunities available on the planet.
In 2011 Jonathan Look decided to take early retirement and pursue a life of adventure instead of comfort and possessions. His philosophy is, "Why sip life from a straw when you can drink it from a fire hose?" When he is not traveling, he lives in Chiang Mai, Thailand. You can sign up for his newsletter here, visit his website at LifePart2.com or visit him on Facebook.