CityNews – British Foreign Office Minister Hugo Swire published a letter last month, acknowledging growing concerns from various groups about the rise of alleged sexual violence on the part of the Burmese Army.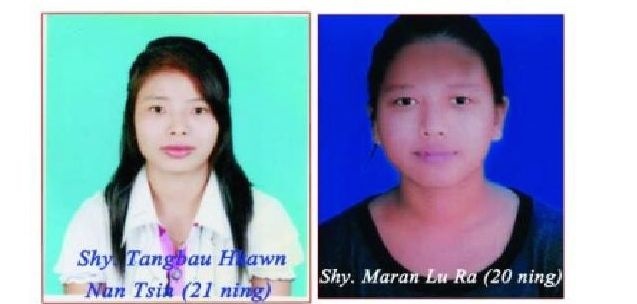 The two young Kachin teachers who were raped and murdered in Shan State.
Since 2010, 118 cases of sexual assault have been charged to the Burmese military. This number has increased to 120 with the case of Maran Lu Ra, 20, and Tangbau Hkawn Nan Tsin, 21, Kachin teachers whosebrutal rape and murder in the northern Shan State's Muse district have been part of ongoing contention between Kachin Independence Army and the Burmese Army.
Moon Nay Li, of the Kachin Women's Association Thailand, talked about the issue in January.
"The latest murders show that, for all the rhetoric about reform, Burmese government troops continue to rape, torture, and kill women and girls with impunity," she said.
The British Ambassador in Yangon, Andrew Heyn, echoed these concerns, calling on Burma's government to perform an impartial and thorough investigation.
Anna Roberts, of Burma Campaign UK, suggests the British government take action with the tools from their own Preventing Sexual Violence Initiative. Roberts pointed out in a recent article that the British government can take three practical steps toward ending rape in Burma.
"Step One: The British government has set up teams of experts to investigate cases like this. They should lobby the Burmese government at the highest level to allow a team to be sent to Burma.
Step Two: Stop training the Burmese Army until they take concrete action to end impunity for rape, and take other steps to prevent rape.
Step Three: Support an international investigation into rape and sexual violence in Burma. These rapes are war crimes, and the UN should investigate," Roberts wrote.