CityNews – On August 31, Police, Immigration officers and other officials raided a house on the Potharam road in the Chang Puek area, arresting a 64-year-old British man accused of assaulting underage boys.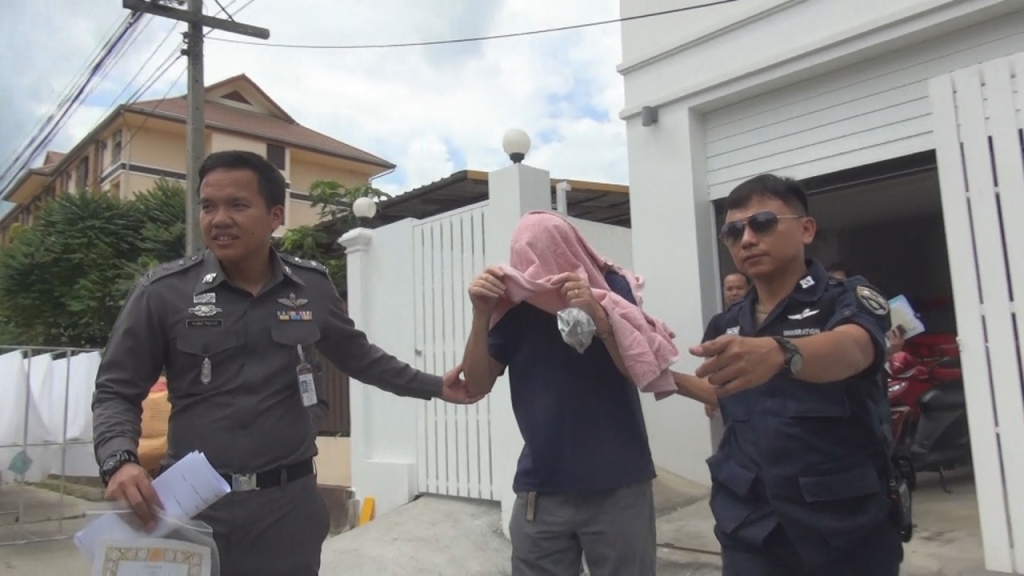 Mr Simon Jeremy Merington Briscoe was brought to the attention of police after two 16-year-old boys reported that after having sex with him, he refused to pay them the 500 baht each he promised. They also claimed that his partner, a 28-year-old Thai man, recorded the whole act on tape.
After raiding his house, officials discovered a large amount of bodily fluids on his bed, lingerie in his room and a large collection of pictures a videos on his computer that contained images of Briscoe engaging in multiple sex acts with young boys.
Police also had evidence against Briscoe, provided by the Provincial Police Region 5 Women and Children's Protection Centre, that some of the videos that were recorded were also shared on several social media platforms.
Briscoe owns an apartment business, renting out over 100 rooms, in the centre of the city. He also owns a car rental company and has several other businesses on the side.
According to the investigation, Briscoe was arrested for similar crimes in the United Kingdom before he fled to Chiang Mai.
Further investigation is underway and Briscoe is currently awaiting prosecution.