CityNews – Two ex-volunteer police officers were arrested on May 30, after a video of them pretending to be police officers and extorting money from a Burmese man was shared online.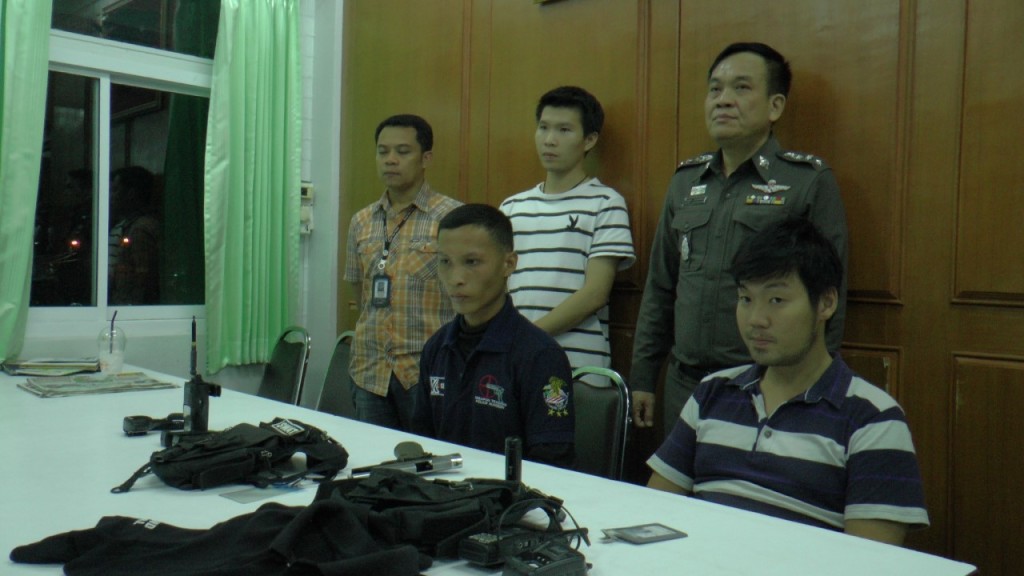 23-year-old Saksiam Akkaboot and 27-year-old Varunyoo Saijai were arrested by Chiang Mai police on Saturday.
A video emerged on social media showing the two men pulling over a driver on Nawarat Bridge. After asking for ID and licenses and discovering all was in order, the two told the Burmese man that if he didn't pay him money, they would take him to jail. The Burmese man could be heard saying he would happily go to the police station which upset the two men, who then took his camera and allegedly beat him.
The Burmese national holds all required legal documentation to be in Thailand.
He claimed that the two fake police officers drove past him on two bikes before returning and pulling the man over. After asking for police identification and being shown cards that did not look like official police IDs, the man began recording.
After they discovered he was recording a video, they took his phone and beat him before leaving him on the side of the road.
Once the video was shared with police, the two men were identified as two ex-volunteer policemen who were fired due to violent and corrupt behavior three to four years ago.
They are now registered as National Defense Volunteers and have been arrested. A BB gun, two police radios, uniforms and a polo shirt were seized as evidence.
They will be charged for impersonating a police officer which holds either a jail sentence of no more than one year, a fine of 2000 baht, or both and illegal possession of a police radio which holds a jail sentence of no more than five years, a fine or both.