CityNews – Thailand's two biggest competitors in the rice exporting business, India and Vietnam, are disappointed to discover that Thailand has reclaimed its previous title of number one rice exporter in the world. In January and February of this year, Thailand pumped out 1.5 million tonnes of rice while India only managed 1 million tonnes, and Vietnam exported 800,000 tonnes.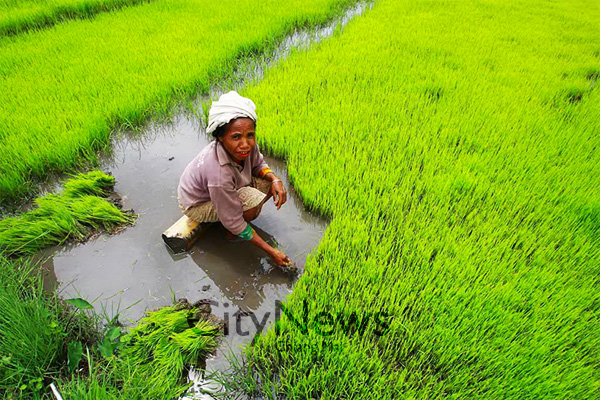 The Office of Agricultural Economics (OAE) estimates that Thailand's rice exports could reach 8.5 million tonnes by the end of this year, and despite the country's declining acreage of rice planting area (which has shrunk by 2% since last year), the total production of paddy rice is predicted to reach around 38.8 million tonnes. The lower acreage of rice planting areas is mainly due to drought in some of Thailand's most lucrative rice growing regions.
Thailand's estimated 8.5 million tonnes of exported rice is a 27% jump from 6.7 million tonnes in 2013. However, the World Trade Organization is concerned that the Thai government might be selling its rice through secret, unapproved channels at 20-25% less than the current market price. Thailand has been scrutinized in the past by the USA along with other countries for possibly dumping its rice into the international market.
The government is still under pressure to sell the rice it has been stockpiling as part of the now discontinued rice-pledging scheme, which saw thousands of farmers form their own protests in Bangkok and elsewhere, demanding overdue payment for their rice and expressing their anger at the government for not keeping up their end of the deal. Even though the government has been allowed access to 20 billion baht from the central budget to repay them and smooth over the scheme's problems, they will need to return the money by 31st May 2014. The corruption-riddled scheme is already thought to have cost the industry at least 150 – 200 billion baht in losses.