CityNews -TCEB and Chiang Mai government co-hosted the 1st D-MICE Mart at the Convention Centre to promote local economy on May 7th.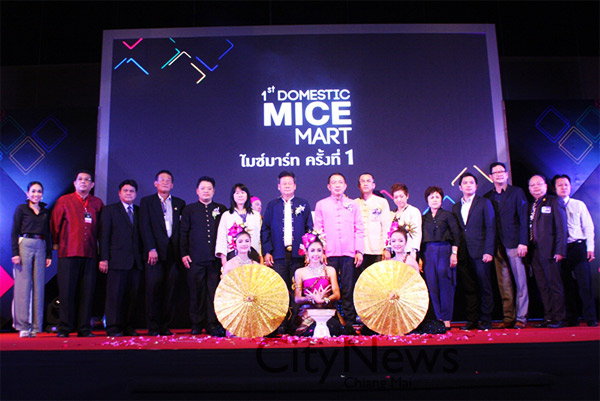 The conference aimed to promote the convention industry in Chiang Mai. The D-MICE Mart also supports the Greater Mekong Sub-region(GMS) and Bay of Bengal Initiative for Multi-Sectoral, Technical and Economic Cooperation (BIMSTEC) agreement to make Chiang Mai a future destination for international MICE Marts.
TCEB President Nopparat Maythaveekulchai said the mart would become a major business market to support the growth of domestic events. TCEB will support Thailand's MICE market and economy and help it become less dependent on outside investors. The MICE Mart will go to five cities around the country: Bangkok, Chiang Mai, Khon Kaen, Pattaya and Phuket.
Governor Wichian Puttiwinyu told reporters that he's satisfied overall with the MICE industry in the past year. "The conventions help regional and national markets. Chiang Mai is proud to host such important international seminars. The city also witnessed the agreement signing between TCEB and Sapporo's MICE. For the year 2014, Chiang Mai government will focus on regional market under the GMS/BIMSTEC agreement to make Chiang Mai's MICE market up to international standard." said the governor.
For more information, visit D-MICE Mart and TCEB site.