CityNews – The Tourism Authority of Thailand (TAT) has joined hands with MasterCard and 10 shopping malls in Bangkok as well as over 50 goods and service providers in the country to launch the 'Thailand Shopping Celebration' campaign for the third consecutive year.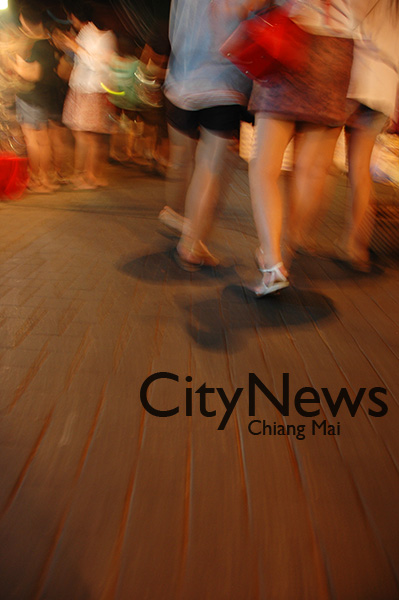 The campaign, which runs from 1 November to 31 December, 2013, offers special privileges to both local and foreign MasterCard holders up to 40% discounts on goods and services at participating merchants including hotels, restaurants and spas.
In addition, MasterCard holders will be able to accumulate charge slips during the campaign period to redeem over 3,000 reward items that range from shopping and dining vouchers, hotel accommodation, to branded gadgets. All registered MasterCard charge slips will also get a chance to win the lucky draw prizes of 30 accommodation vouchers at the SALA Hospitality Group's luxury resorts in Phuket, Chiang Mai and Bangkok. MasterCard holders need to register at www.mastercard.co.th/tsc to join the campaign.
Mrs. Juthaporn Rerngronasa, TAT's Deputy Governor for International Marketing of Europe, Africa, the Middle East and the Americas said, "One of the TAT's strategies is to providing continuous support to Thai merchants by enticing tourists to spend while enjoying their holidays in Thailand. This campaign will assist in boosting the country's image as a shopping destination among international tourists."
"TAT believes that foreign shoppers, especially those who are MasterCard holders, will travel to Thailand and take advantage of the many discounts and privileges offered throughout this Thailand Shopping Celebration 2013 campaign," said Mrs. Juthaporn.
Mr. Antonio Corro, MasterCard's Country Manager for Thailand and Myanmar said, "The Thailand Shopping Celebration 2013 is aimed to spur inbound tourism from across the globe, benefit local shoppers, and stimulate Thailand's tourism industry and economy.
"With the total rewards and prizes valued at over 4.2 million Baht, we believe that this campaign will shine the spotlight on Thailand as one of the leading shopping destinations in Asia," Mr. Corro said.
The latest MasterCard's 2013 Global Destination Cities Index, which was released in May 2013, ranked Bangkok as the number one city for travel in terms of the number of international visitors travelling into the city. This year, Bangkok is expected to welcome 15.98 million international visitors, with an estimated cross-border spending of US$14.28 billion.
With the figures stated above, MasterCard is set to continue to join TAT in promoting Thailand's image as not only the number one tourist destination, but also the shopping paradise among local shoppers and tourists, by enticing MasterCard cardholders with exclusive shopping experiences and offers.
Some of the Thailand Shopping Celebration 2013's participating malls include Central Department Store, CentralWorld, Siam Paragon and The Mall. Among the participating goods and service providers are Sri Panwa Phuket, Hilton Sukhumvit Bangkok, X2 Chiang Mai, DiVine Restaurant at Thanyapura Phuket, Tiffin Mama Restaurant at Foto Hotel Phuket, Le Dheva Spa, Rajdhevee Clinic, and Legend Thai Boxing. For more information, visit: www.mastercard.co.th/tsc.