CityNews – Police raided a room in an apartment in Hai Ya area and arrested a 51-year-old Swiss man, Niklaus Werner Baumgartner, and his girlfriend, Ratchanee Sakakura, 33, originally from Udon Thani, on drug charges.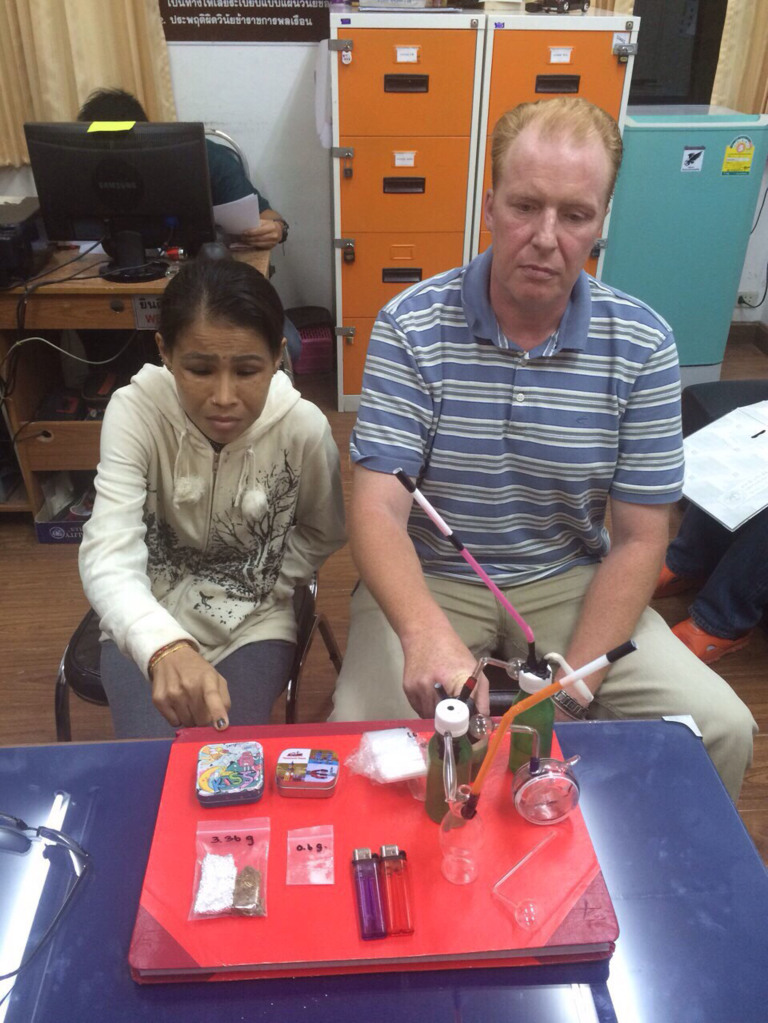 The police seized a bag of Ice, 34 bags of ganja, and other equipment used for taking drugs.
The raid follows tip-offs from informers that foreigners and Thai women often took drugs in the room and made loud noise.
The suspects confessed that they bought drugs from tourist guides.
They await prosecution.