CityNews – The latest reports show that there has been a significant slow down in growth for the real estate industry in Chiang Mai over the first three months of 2014.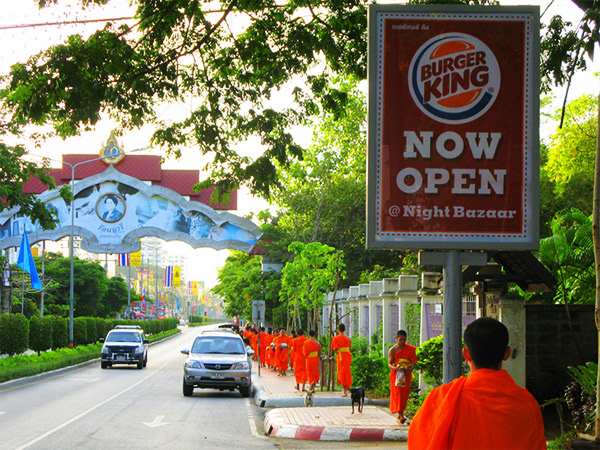 Chiang Mai's changing face.
The Government Housing Bank's Real Estate Information Centre has revealed information that indicate Chiang Mai's housing industry has slowed from the last quarter of 2013, continuing through the first quarter of this year. This was made known in a seminar regarding the real estate industry in Northern Thailand.
The housing market in Thailand has been negatively affected by the continuing political disputes between the government and the People's Democratic Reform Committee. The ongoing political unrest has shaken up investor confidence in the region.
Director Summa Kitasin says that Chiang Mai's housing industry has a high potential for growth and expansion over the next two years. Chiang Mai is the predominant centre for business in the North. Political unrest aside, the advent of the ASEAN Economic Community next year will likely hasten investment in the Northern Province's commerce, business, and trade industries, which will undoubtedly set off an increase in the demand for office and industrial real estate.