CityNews – Air China will launch flights between Wuhan in central China and Chiang Mai in northern Thailand on 10 December, 2013, following the introduction of its new Beijing-Chiang Mai service last month (7th November).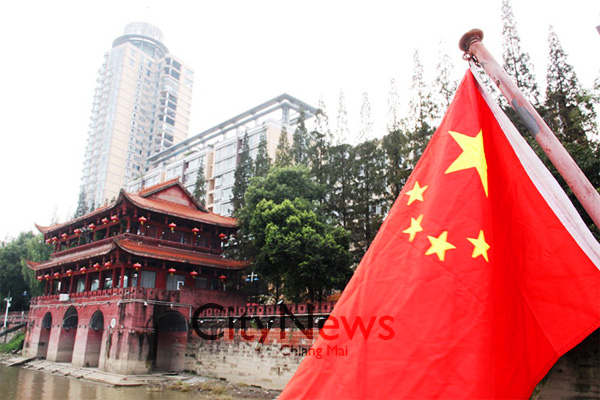 The twice-weekly flight CA705/6 will operate on Tuesday and Friday, using AirbusA320 aircraft. Flights will depart Wuhan's Tianhe International Airport at19.30 hrs. and arrive in Chiang Mai at 22.00 hrs. The return service will leaveChiang Mai at 23.00 hrs, and reach Wuhan at 02.45 hrs. of the next day.
China is now the biggest visitor source market for Thailand. In the first 10 monthsof this year, Thailand welcomed 4.05 million tourists from the mainland,representing an 84.08 per cent increase over the same period in 2012.
Chiang Mai, Thailand's second largest city, has become popular among Chinesetourists in recent years, due largely to its unique history, culture and abundantnatural attractions.
The northern Thai city has also received more air links from cities in China, andawareness among Chinese visitors following the release of the hit Chinese movie,'Lost in Thailand'.
The recently-launched thrice-weekly Beijing-Chiang Mai flights CA823/4 utilises aBoeing 737-800 aircraft. Air China also operates a Beijing-Bangkok service withthree flights per day, using a B777 and B737-800, and a Beijing-Phuket service withthree flights per week, using a B737-800.
For more information, visit www.airchina.com – See more at:http://www.iloveklong.net/air-china-to-launch-wuhan-chiang-mai-flights/#sthash.WldIbSQf.dpuf