CityNews – It's been announced by the ZPO (Zoological Park Organization of Thailand) that 70 adoring fans of the panda Lin Ping, who is about to leave her job as Chiang Mai's most lucrative pet, will accompany her on the flight to China.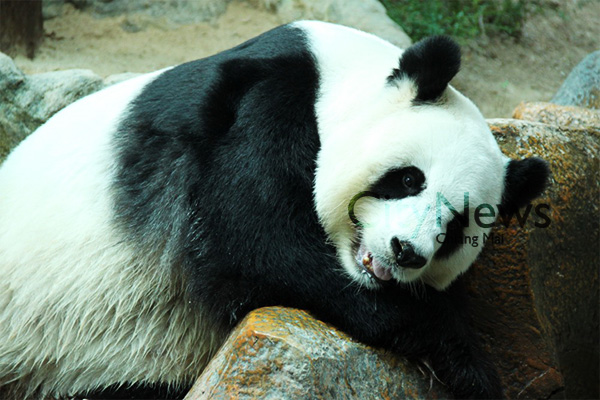 Lin Ping, the well-loved giant panda.

The National News Bureau reported that Thai Airways are charging 5.5 million baht for the chartered flight.
Lin Ping, who was born in Chiang Mai, is said to be in tip-top shape as she prepares for her holiday at Chengdu Research Base Of Giant Panda Breeding, where she will stay and hopefully procreate.
The bear is tagged, and will be monitored constantly while in China. It was reported that Thai and Chinese veterinarians will keep a close eye on her day in and day out.
She will have to get used to rather modest living conditions, said Sanchai Chulamon, ZPO Director, as her cage will be much smaller in China. Therefore she's been locked into a small cage in the meantime so the switch doesn't come as much of a shock. She has so far showed no signs of distress and panic, said the zoo director.
Over the past couple of days the panda has been spending as much as 10 hours each day inside a small cage to get her accustomed to the downgrade that will be her domicile in China. Mr. Sanchai said Lin Ping is not showing signs of panic while locked up in the cage. Staff have also been surrounding Lin Ping to prevent her suffering too much on the journey.