CityNews – The ASEAN Open Skies Policy is expected to be fully implemented next year, despite concerns that there are still a number of deficiencies in ASEAN's aviation sector, as well as the disappearance of MH370 highlighting the disunity between certain ASEAN countries. Now, a new worry for some is the rapid expansion of budget carriers in the region, with about 75 already registered in Asia, and another 6 or more to be introduced this year alone.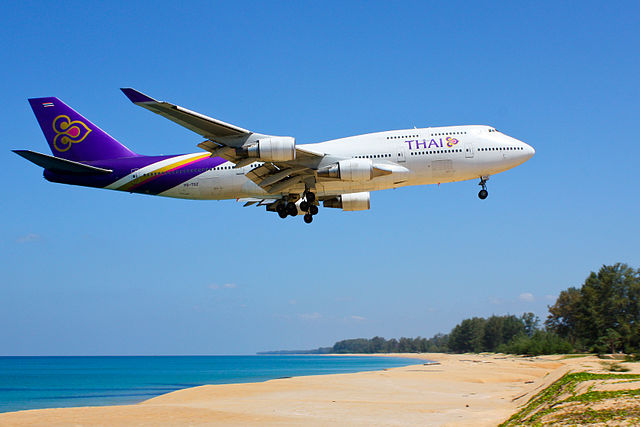 Thailand and Taiwan are at the forefront of the airline creation, with the most recent budget airline, Thai Lion Air (a subsidiary of Indonesian Lion Air) being successfully integrated into Thailand in 2013. Two more are expected to be introduced in the near future, namely: NokScoot, a joint venture between Thailand's budget Nok Air and Singapore's low-cost Scoot Pte Ltd.; and Thai AirAsia X, a long-haul, low-fare airline subsidized by Malaysia's AirAsia. Both are expected to draw passengers away from long-standing airlines, which will negatively affect their reach to vital markets like Japan, China, and Australia.
The abundance of low-cost airlines means heavyweight airlines like AirAsia and Thai Airways are expected to experience higher losses due to competition. Thai Airways International has seen its market shares drop due to the excess of budget flights linking Bangkok, Phuket, and even Chiang Mai to a number of countries in Asia and beyond. While Thai Airways calls out for executive restructuring and maintenance, the company has become increasingly neglected due to the political distractions of the government, who own the majority of the airline's stakes.
Issues have plagued the ASEAN Open Skies Policy since it was first publicly discussed in the early 90's. Unlike the European Union, which shares intergovernmental decisions moderated by the 28 member states, ASEAN is more of a 'collection' made up of 10 nations with varying forms of government and incredibly divergent economies. The association has disparaging views on how to move forward in the aviation sector, with Malaysia and Thailand seeming less than enthusiastic about the policy, while economically-advanced Singapore is most prepared to go ahead with the plan.
While low-cost airline carriers continue to focus on expanding in the international and domestic markets, battles for economic dominance between well-established airlines and new budget airlines are expected to ensue. As the ASEAN Open Skies Policy is no longer just a conversation, regional carriers need to be prepared for the policy's impending implementation, and Thailand will have to bite off a bigger slice of the growing pie in order to stay relevant and profitable in ASEAN's new "airscape".