CityNews – Bottle murderer Phra Chusri has admitted to committing similar atrocities over many years across the country and murdering another woman, after telling the police that he thinks society will never forgive him.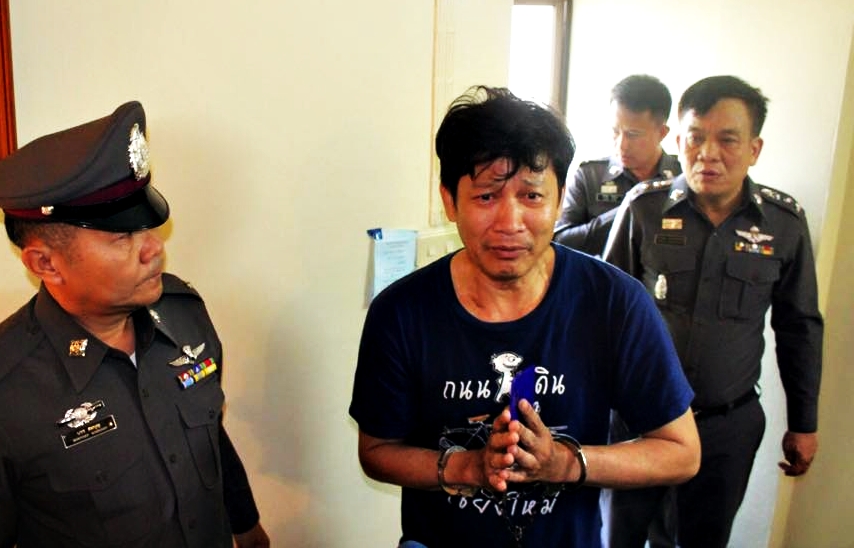 After refusing to take part in a re-enact the murder of Miss Samorn Khlangdet last week, Phra made amends with police by admitting to similar atrocities over many years across the country.
He admitted to recently sodomising two other women with a bottle in Chiang Mai, one in Santitham and one in a hotel near the railway station.
The women attacked are still to come forward to police.
He also admitted to the murder of Urai Waihong from Sisaket province in 2006.
He told police he used a similar technique and deceived Urai (aged 30) to go to a hotel and have sex with him. She also died from internal bleeding after having a bottle inserted into her anus.
Until now the case remained open and Phra escaped.
Phra claims he has been addicted to tranquillisers and often changed his job, name and location to avoid being caught.
He also confessed to going to bars and pretending to be a Malaysian or Vietnamese tourist in order to deceive Thai women and perform fetish acts on them.
Police believe he may also be connected to two similar cases in the south of Thailand.
Phra has a history of murder and violence, spending several years in prison for murder charges, and was released in 2003.
Police have refused to set bail, as they fear he will escape again. He has been described as a serial predator and is awaiting trial.
Police believe there is a high chance of Phra being served with a death sentence.