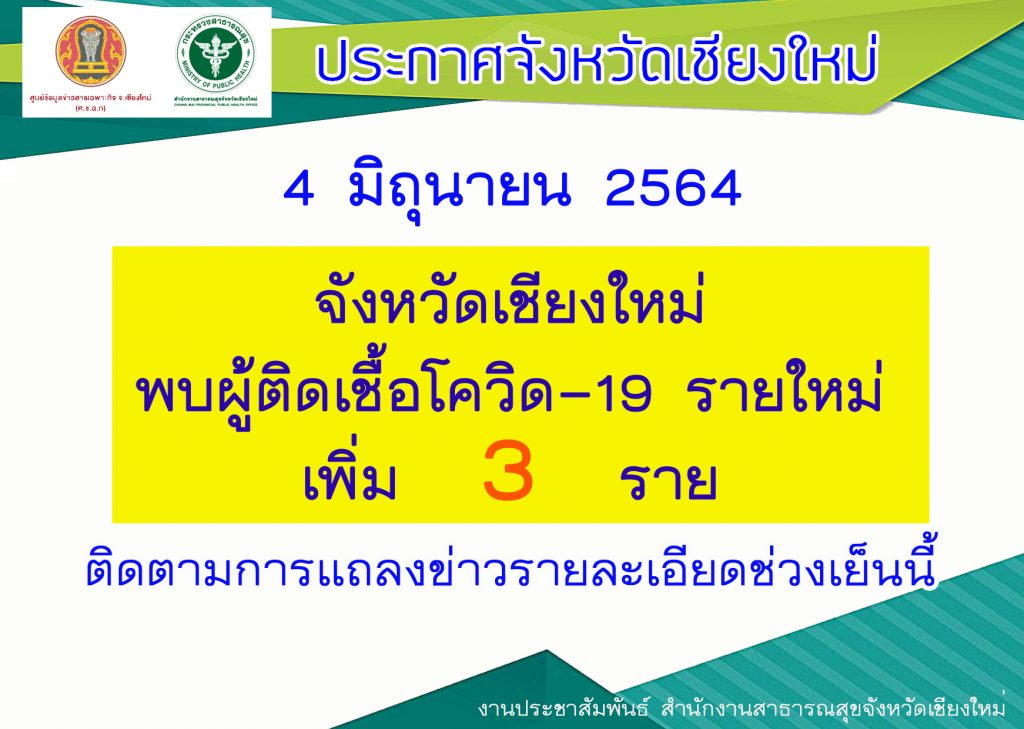 The Covid Response Centre announced today that three more people have tested positive in Chiang Mai.
Out of the 4,100 people who have contracted the virus here in the province, 3,994 have fully recovered and only 80 now remain under treatment and care.
To date 196,305 people have registered for the vaccine.