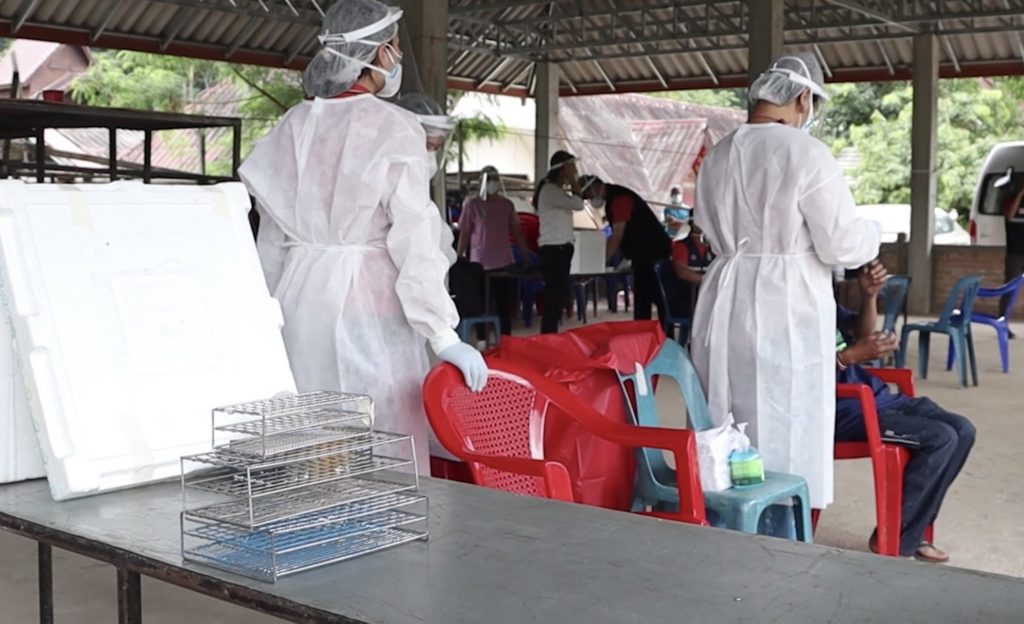 Tomorrow a field hospital will be set up at Pong Yang sub-district's Ban Gom Hak after a cluster of 43 people have been identified today as Covid positive. The entire village of 700 people have been ordered to quarantine.
The village head has asked donations of the Kariyat plant which he believes can help with boosting immunity.
Chiang Mai has a total of seven clusters which are being closely monitored.
Today 28 kindergarten and primary school children as well as four teachers tested positive in the Pong Yang village.
48 people tested positive yesterday and 63 today across Chiang Mai.