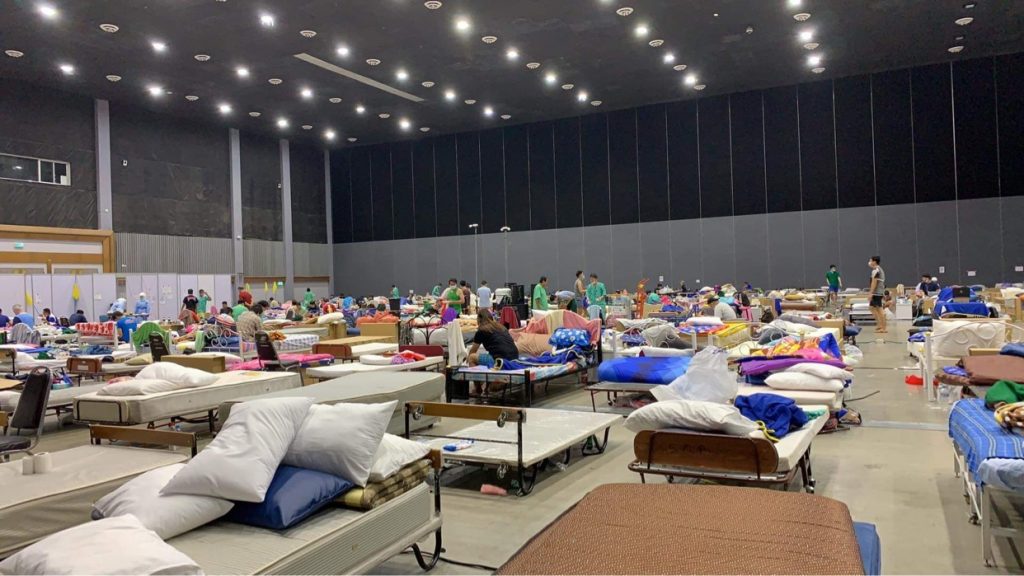 The Chiang Mai Convention Centre field hospital is reporting fewer admissions, as more and more beds become available.
According to the public health office, 40 people tested positive today, maintaining lowered numbers from previous weeks.
Out of 3,766 people in Chiang Mai reported to have tested positive, 2,498 have been cleared, with a total of seven deaths reported.