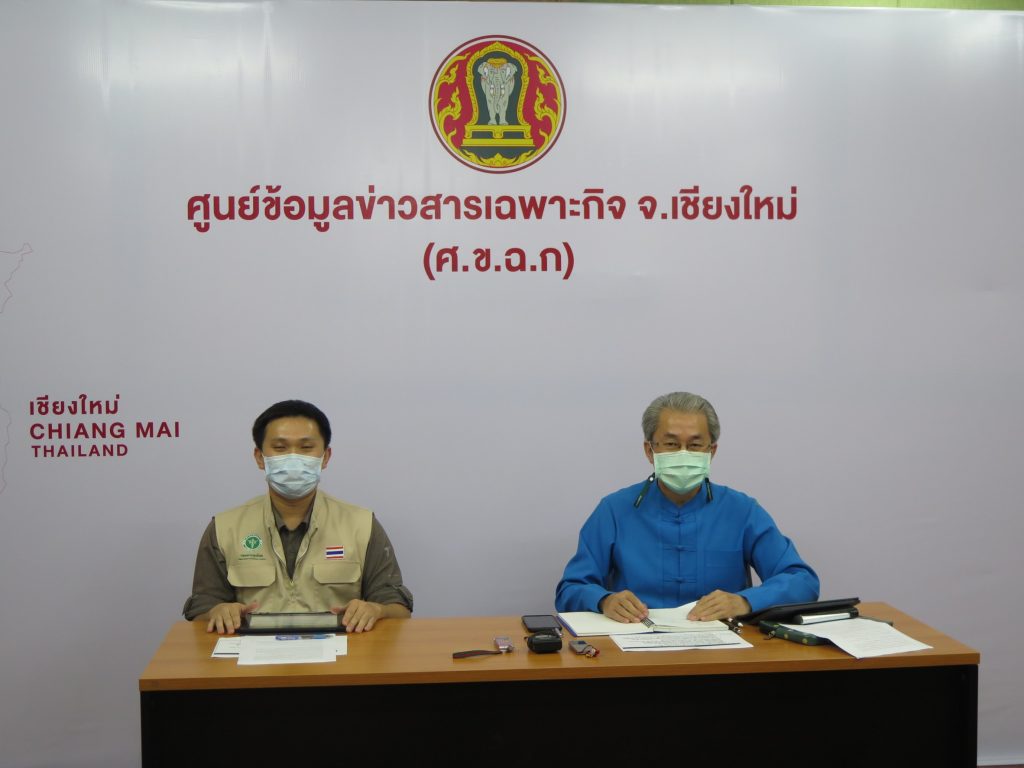 Yesterday at the Provincial Hall, the deputy governor of Chiang Mai announced that another person has just been confirmed to have the virus.
According to the press announcement, patients number 43 and 44, recently identified as Thai women illegally returned from Myanmar, have no symptoms though are still confined to hospital.
All people who have been in contact with these two women have, so far, been tested negative.
However, this latest patient, said the deputy governor, was also working in the same entertainment place as the two women in Myanmar's Tachilek, next to the Thai border.
This patient reportedly had symptoms on the 30th of November, with congestion and the loss of the sense of smell. After spending one night in Mae Sai, he travelled to Chiang Rai for one night before riding a motorbike to Chiang Mai on the 2nd December.
The patient checked into a hotel alone and then left to go to 7-eleven, masked, before returning to the hotel.
On the 3rd December he checked into the Nakornping Hospital where the test came back positive.
"From CCTV footage, we have been reassured that this patient had not come into close contact with anyone, but had five possible contacts, all of whom we are following up on," said the deputy governor.