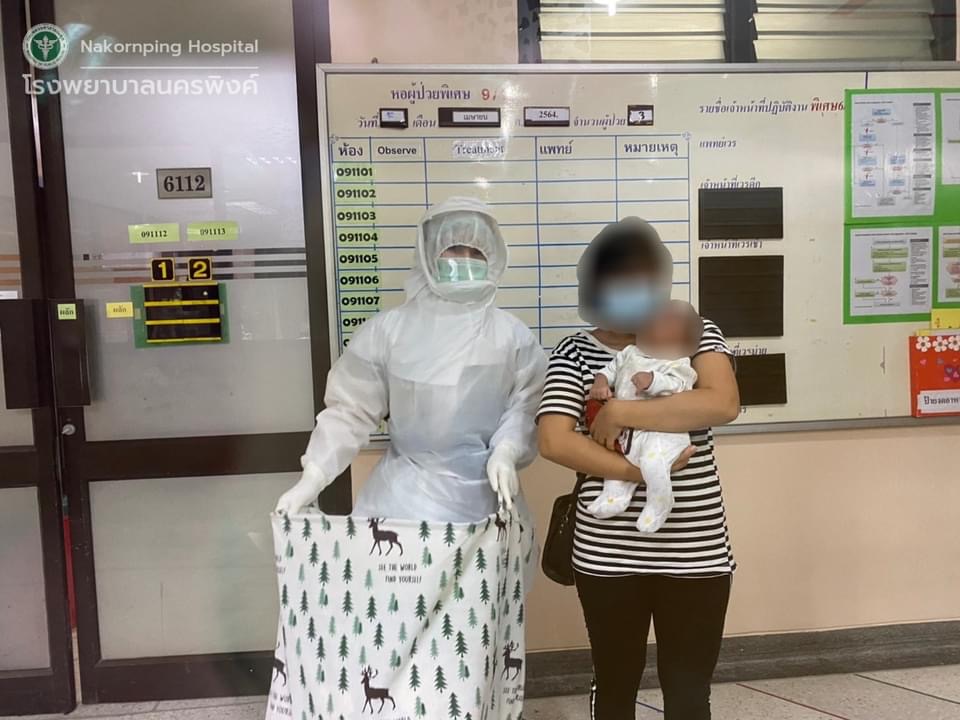 A 22 day old baby tested positive for the virus, but after 14 days in quarantine and under close monitoring at Nakornping Hospital, has been declared Covid-free and gone home.
Nakornping Hospital representative said yesterday that there has been a marked increase of cases of people catching the virus within the family this time round, with many children under the age of 15 testing positive.
While the virus tends to be mild for most children, it is a concern when they are under the age of 1 years old, said the rep. A team of specialist doctors oversee the care of infants and so far out of 22 infants admitted to Nakornping hospital with the virus, 17 have returned home, with five still under treatment.