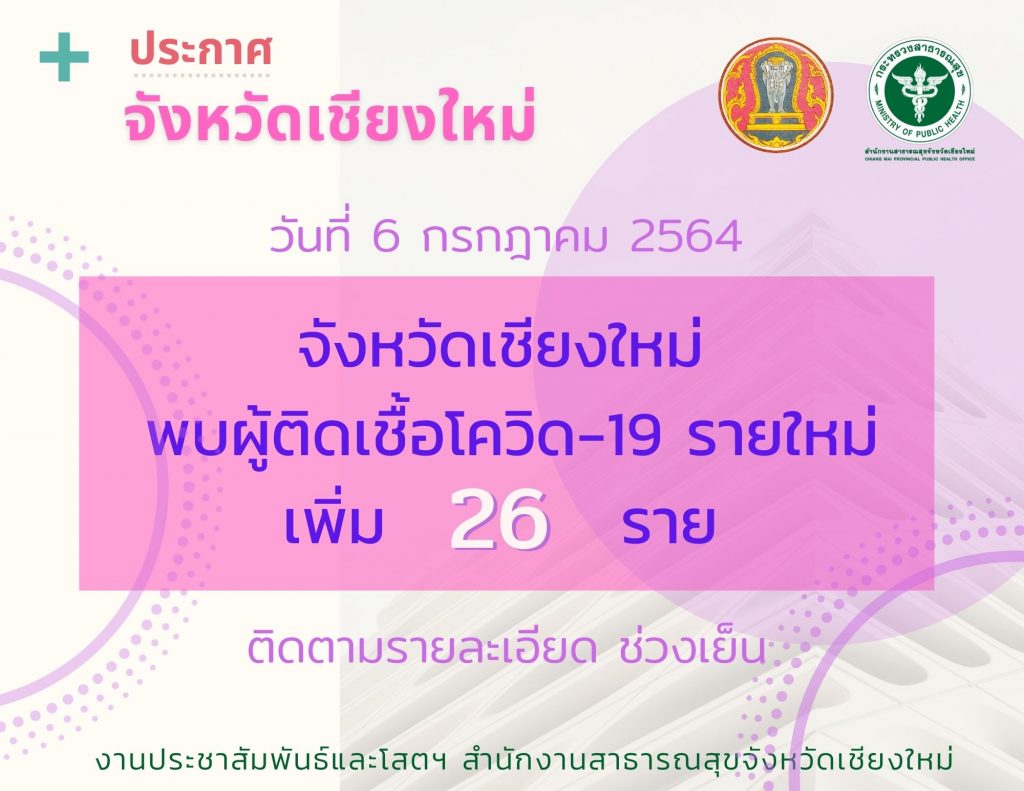 The Chiang Mai Covid Response Centre said in today's press briefing that numbers of people infected with Covid-19 in Chiang Mai is on the rise again, sparking concerns of a new wave.
The centre said that 26 people have tested positive today, a rise from 1-2 people reported to have the virus each day over the past few weeks.
In total there have been 4,235 people reported to have contracted the virus this year in the province, with 4,113 having returned home after quarantine or treatment.