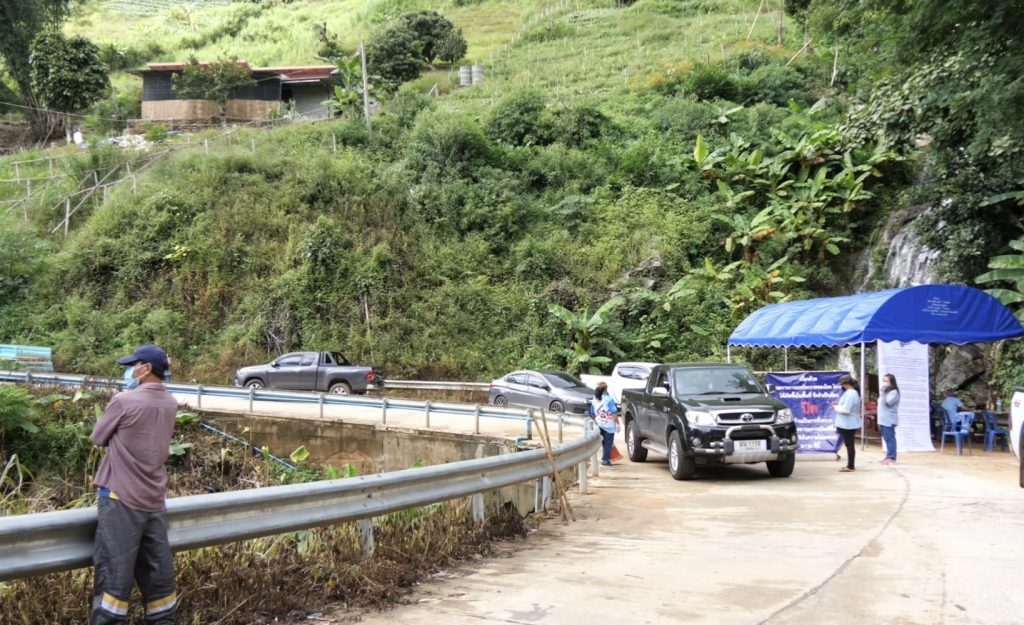 One more person in Pong Yang sub-district of Mae Rim's Ban Gong Hae has tested positive today, bringing the number of infected in this cluster to 111 people.
While most are self-quarantining at home, 30 people – 26 of whom are children – remain in the local field hospital while 11 with more serious conditions have been sent into city hospitals.
A further 200 people from Pong Yang's Ban Buak Toey village have also been tested today, with results pending. To date 20 people from this village have tested positive. Children from this village attend Ban Gong Hae.
The Chiang Mai Covid Response Centre announced today that 46 people have been confirmed to test positive today, down from yesterday's 66 people.
In total, 4,790 people have tested positive this year with 548 currently in various hospitals. The death toll remains at 27 people.