It has been a tough time for so many, and no less so for Free Bird Café, one of Chiang Mai's most beloved social enterprises.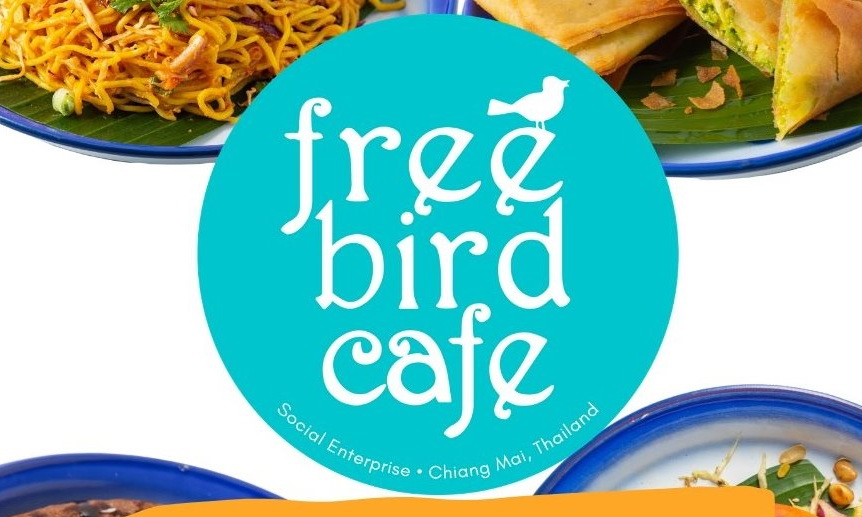 After closing down over the past few months, the café's shops are open again, and fully stocked in the My Best Life CNX zero waste health food store with dry food goods, vegan groceries, toiletries and loads of secondhand clothing and household items, books, and more in Free Bird Pre-Loved Charity Shop and Donation Centre.
Free Bird Café is a social enterprise and vocational training centre for refugees from Burma that their foundation, Thai Freedom House serves. Through this crisis, even without any income, they have been providing emergency food assistance to migrant workers around the city who have lost their jobs and have no protections against abuse and starvation at this time, and at the border where many tried to flee to get home and were stopped. To date, they have also managed to keep all of their staff on at full capacity, though whether they continue to do so depends on all of us. They need your help for that to happen, please, spread the word, place an order, go in and shop, and if you want to support in an even bigger way, please make a donation here: paypal.me/ThaiFreedomHouse or ask for the Thai bank account no. You can also add a donation to your order.
They are also celebrating their 11th anniversary this week. Sadly the planned party will have to be indefinitely postponed, but they invite you all to celebrate virtually, so please post a pic or story about your favourite memory at Free Bird Cafe and tag them on Facebook or IG. Please make sure it is public so they can see it and share.
If you can go in person to support this very special business, then please do so. If not, then please share reviews on Google review, Happy Cow, Trip Advisor, etc. The 11th is also, happily, founder Lisa Nesser's birthday. Though she is currently US bound, she says she can't wait to return home to Chiang Mai and thanks everyone for their support.
• Share a pic and fav memory on instagram with #freebirdcafe and #veganchiangmai for a chance to win a free bird cafe t-shirt (will ship worldwide) or 500b gift certificate, make sure your profile is public so they can see it. Winners announced 30th June, 2020.
• 11% off of all food and drink for dine in, all month to celebrate with those of you here in Chiang Mai and everyone else can join by sharing their favourite memories of times spent eating a delicious meal, attending an open mic, workshop, film screening, fundraiser, thrift shopping in #freebirdprelovedcharityshopanddonationcenter or zero waste shopping in @mybestlife_cnx or any other fun time you have had!
• Free Bird Café has been hit hard with the lockdown in Thailand and the coronavirus scare. This situation has and will continue to hurt their social enterprise, refugee vocational training centre and scholarship fund in ways that will last far into the future. @thaifreedomhouse has had to cease all operations, classes, outreach for refugees and ethnic minority peoples except emergency food distribution to migrants and refugees stuck at the border, until they can recover some income and raise money through donations. Please consider donating now to help them continue their important work for the most vulnerable at this uncertain time.
PayPal: thaifreedomhouse@gmail.com
SCB Bank: savings: 681-225484-1