Kad Suan Kaew's Major Cineplex will be opening in what they describe as a 'new normal', as part of the third phase of loosening of the restrictions over the pandemic.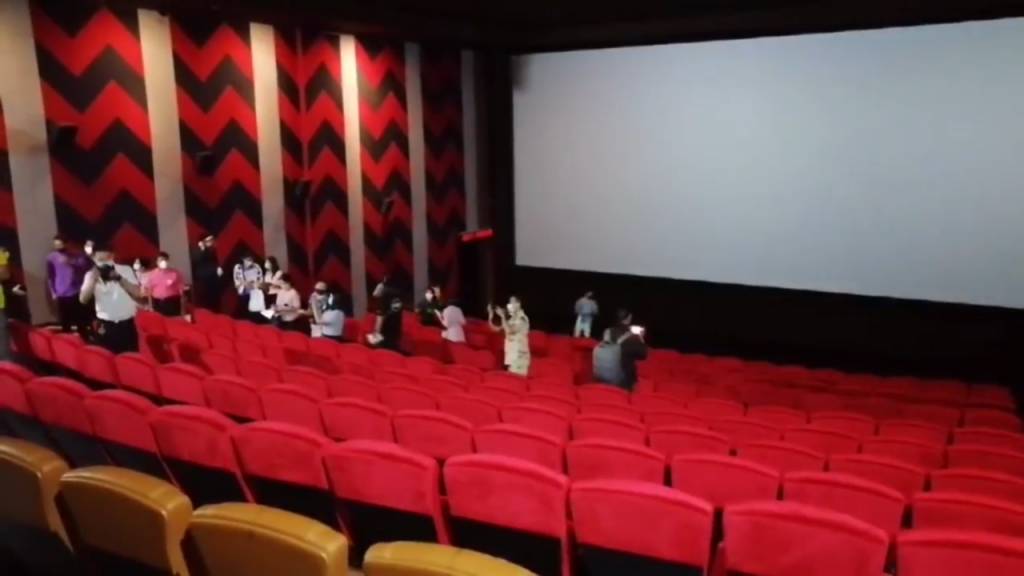 Whereas there were previously six different screens within the complex, only four will open. There will also be a limit of only 50 people per screening, from previous capacity of 200. All ventilation systems have been upgraded and cleaned and hygiene standards met.  
The tickets can not be purchased with cash, with an automatic ticket dispenser being used instead where movie goers can pay by the complex's application or banking transfers.
There will be no drinks or food allowed in the cinema and all movie goers have to keep their masks on at all times. All customers will also have to sign in and out with the Thai Chana app.
Food and drinks will still be sold outside the actual movie cinema, with plastic screens set up for safety and staff temperature checks enforced every three hours as well as full tracking of their previous 14 days.
The government is satisfied at the cooperation of all movie theatres across the country and believes that these new guidelines will ensure the safety of all movie goers.