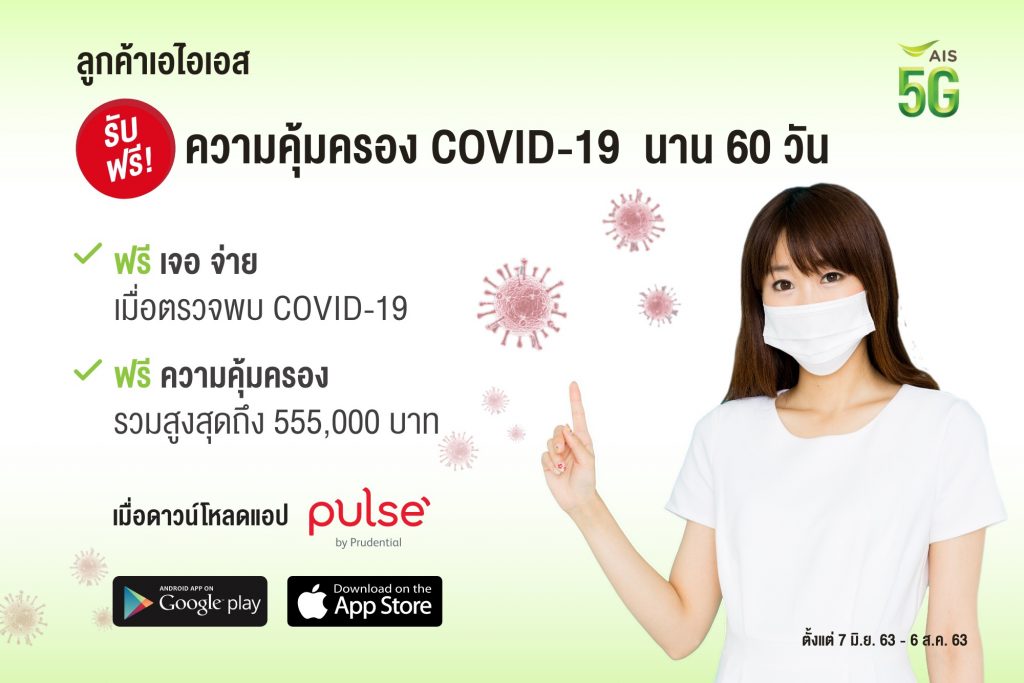 Prudential Thailand will now be offering free Covid-19 coverage to one million AIS customers through the Pulse app.
The two companies are offering one million AIS customers free 60-day Covid-19 coverage of up to 550,000 baht. In conjunction with the recent launch of Pulse by Prudential, the AI app allows access to healthcare services and real-time health information for all users. The app includes a health report with insight into potential risks and diseases; a symptom checker which gives users a good understanding of concerning symptoms while referring them to health professionals; a hospital finder with an interactive map; and a body mass index and Wrinkle index which are AI powered.
This service will be provided for free until 6th August 2020.