10 million tourists visit Chiang Mai each year. Of these visitors, 7 million of them are locals, while 3 million are visitors from overseas. Chiang Mai is often frequented by families as it is a fun, educational and safe destination that's suitable for families with children of all ages. And while there are plenty of joyous things to do in Chiang Mai during the day, night time attractions are often forgotten about. But, there's no need to worry, as this family-friendly guide of night time activities in Chiang Mai, will keep both tourists and locals entertained.
When asked about the reasons why Chiang Mai is such a great city for families, Chiang Mai Family Guide advised that there are lots of affordable activities for children and that there's so much on your doorstep. And there's nothing more child-friendly than a visit to Chiang Mai Night Safari. As the safari uses an activity tram ride to take you and your family to view the zoo's animals, it's the perfect activity for even the youngest of guests. With the Thai version of the safari starting at 6:30 pm, the English version running from 6:50 pm, and both of them departing every 30 minutes, there's no need to worry about being too late home if you are travelling with youngsters.
During the Night Safari, you'll get to encounter a variety of animals up close and personal in the Savanna Safari, Predator Prowl, and Jaguar Trail zones including giraffes, zebras, lions, bears, tigers, and elephants.
Open 11am – 10pm
www.chiangmainightsafari.com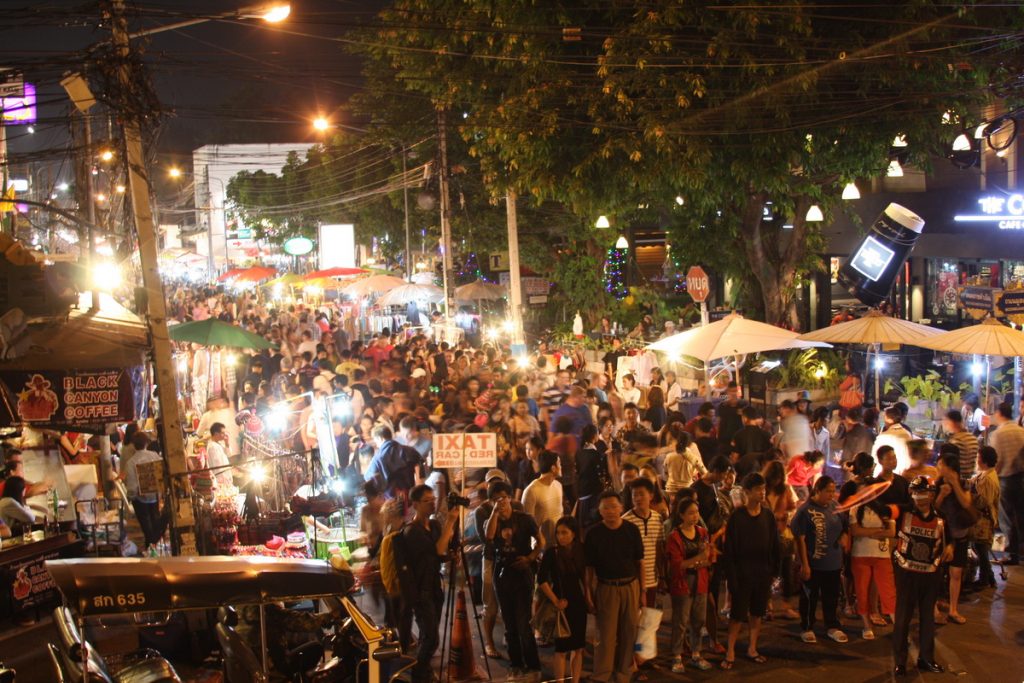 Night markets
Night markets are very popular in Chiang Mai and receive great praise from both tourists and locals. Not only do they provide plenty of culture but they ignite the body's senses too as there is always plenty of good food cooking. Kids are sure to love watching dishes being prepared and cooked, as well as having the opportunity to explore the niche items for sale on the stalls. There's no need to worry about the markets being overpacked either as The Family Voyage state that "You can walk without pushing and shoving, so it's safe for kids to explore."
There are dozens of night markets to choose from in Chiang Mai. However, some of the most popular and highly-rated include:
The Sunday Walking Street, Tha Pae Road – often cited as being "endless", the Sunday Night Market is one of the busiest markets in the area. But, as it runs from 4 pm until 12 am every Sunday, there are plenty of opportunities to visit with the kids before bed and to seek out a bargain.
The Night Bazaar, town centre – the Night Bazaar is one of the oldest and most well-known night markets in Chiang Mai. The market sells a bit of everything, including T-shirts, hand-made toiletries, spices, jewellery, toys, and homeware items. It's also a bit of a hot spot for foodies. Trip Savvy advises that the food stalls tend to get busy from 7 pm. So, if you're visiting with children in tow, consider arriving around 6 pm, when things are just kicking off.
The Saturday Night Market, Wualai – the Saturday Night Market is a lively and thriving market which runs from late-afternoon to 10:30 pm. You'll find traditional souvenirs here, along with unique handmade pieces made by the locals. Although the market is growing in popularity, it's fairly easy to walk down one side and back the other, which makes it the perfect market for parents traveling with children in pushchairs.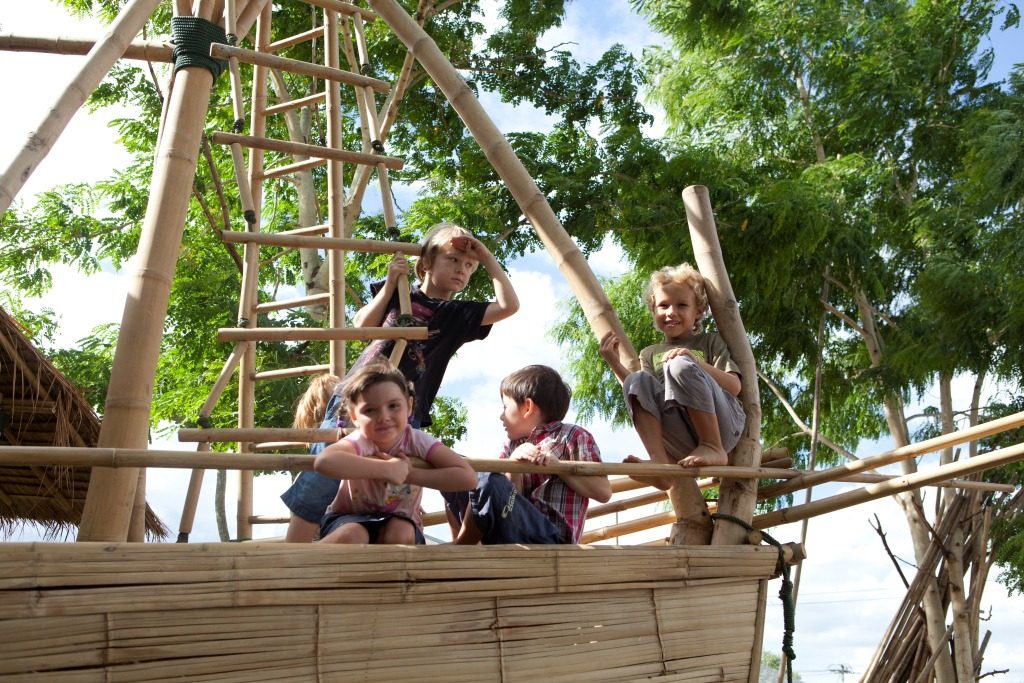 Eating out
Chiang Mai is full of child-friendly eateries which welcome families for a delicious and satisfying meal. Nic's Restaurant is one of the most well-known and respected restaurants in the area. Having made its mark since 2001, Nic's provides good food and caters for youngsters in the form of an outdoor play area and good food. And with child-friendly meals named after much-loved characters, including Nemo and Captain America, you're sure to have a great evening family meal.
However, to ensure that your night goes without a hitch, avoid letting your little ones eat too fast. With the playground outside, they might be tempted to chow down their food so that they can go out and play. However, this may cause a stomach ache or hiccups. Just as you would have acted to prevent your child's hiccups when they were a young baby, you should take preventative steps when they're older. This includes encouraging a healthy eating pace with regular breaks and ordering suitable-size meals to prevent overeating.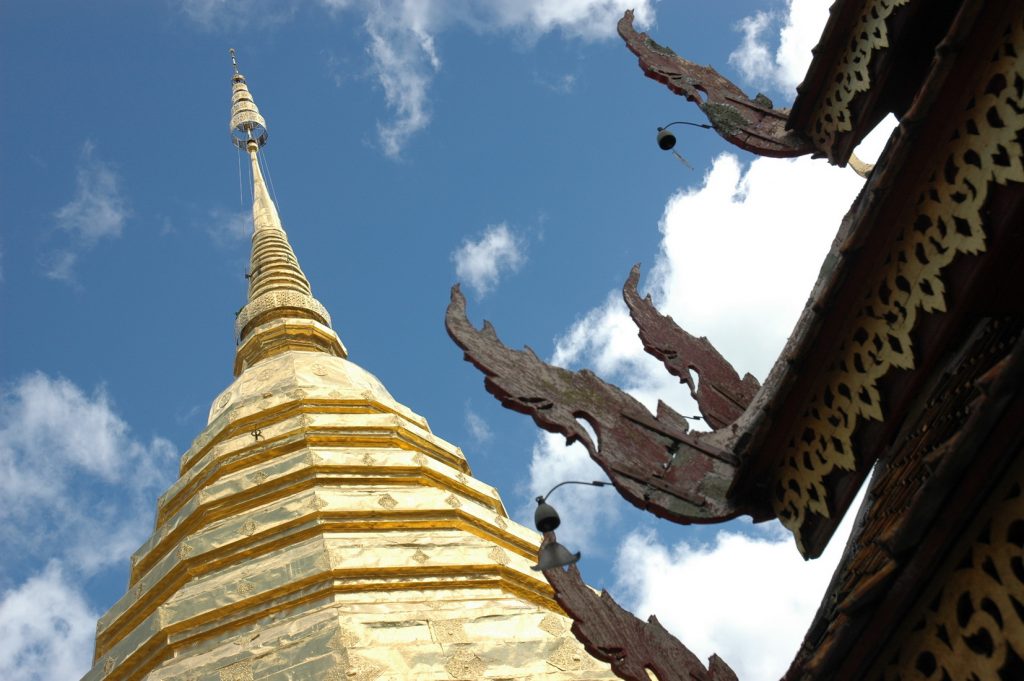 Must-see temples
Chiang Mai is home to more than 300 temples, so it can take some time to visit them all. However, to truly enjoy the breath-taking views of Chiang Mai and to make some unforgettable memories with your loved ones, you should consider visiting the following temples once the evening draws in:
Wat Phra That Doi Suthep – this temple is over 600 years old and receives rave reviews at night as its typically bereft of tourists in the evening. This means you can get some great family photos and an interrupted view of the surrounding area. As the temple is situated up 309 steps, you can test yourselves as a family on foot, or jump on the tram for an easier trip up to the pagodas.
Wat Chedi Luang – this temple dates back to the 14th century and is a popular attraction in Chiang Mai. Visitors to the temple typically state that it's "peaceful" and "beautiful". Many state that it's best to visit at night as it provides better photo opportunities, as well as cooler and more comfortable temperatures.
Chiang Mai is a thriving family-friendly city which offers plenty of activities for families to enjoy together both day and night. However, as many of the night time activities will provide memories which will last a lifetime and will cement the bond between your family, it's worth freeing up an evening or two to explore these delightful sights, activities, and amenities with your loved ones.