Three Helmet-less Students Hide Licence Plate With Sandal Get Arrested After Police Investigation
CityNews – Chiang Mai traffic police have summoned three students who were captured on a newly installed traffic violation CCTV camera going three on one bike, helmet-less and covering up the licence plate with a sandal.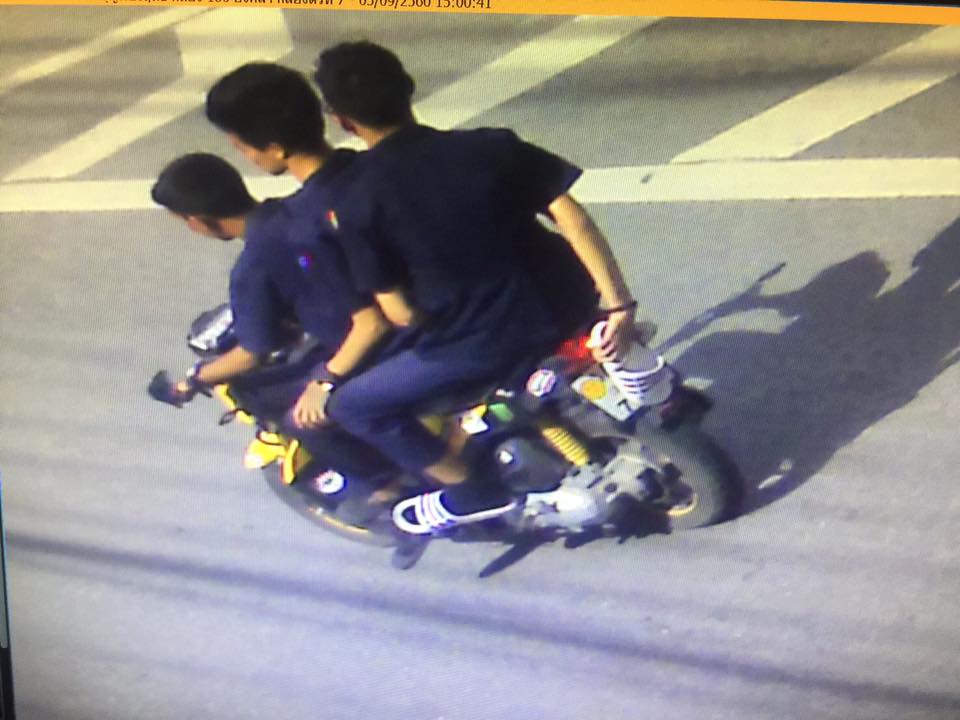 Chiang Mai Traffic Police have installed roughly 300 CCTV cameras designed to capture traffic violators remotely, specifically focusing on bike riders without helmets. They have been publishing these photos on their Facebook page to identify the systemic problem with helmet-less riders.
On September 6, a photo of three male students on a bike hiding the licence plate with a sandal was posted with a message asking for assistance in identifying the three in the picture. After help from the public and other CCTV footage, the police identified the Bike owner and summoned all three to the Chiang Mai Traffic Police Station for questioning.
Despite trying to avoid the police, the three teens have now been instructed to attend an attitude to driving course. Police told reporters that there have been many cases of people hiding their licence plate from the CCTV cameras, and admit that they have not enough manpower to investigate every case.