Tai Yai Gangs Arrested in Police Crackdown
CityNews – Police have been cracking down Tai Yai gangs following complaints from local Chiang Mai citizens.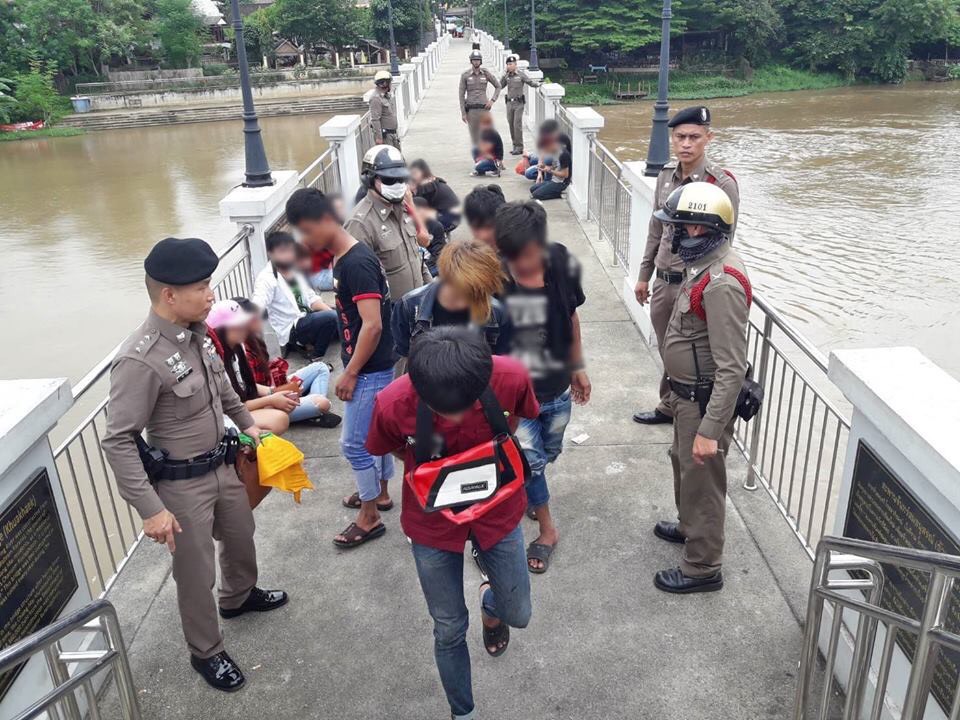 Following complaints by local vendors at Warorot Market regarding Tai Yai teens who have been causing trouble in the area, police set out an investigation on July 22nd, visiting well-known gathering spots where these alleged teen gangs hang out near Jansom Bridge.
At the scene, 23 individuals were arrested, 18 for inappropriately occupying public space, one for carrying a weapon in public, one for being an illegal migrant, one for possessing drugs, and two for drinking alcohol in a public space.
Police have urged all citizens to keep an eye out for gangs in the area and report them to police to ensure safety in the local community.
The day after the arrests, a video clip was posted on Facebook showing a fight between several teens at Tha Pae Gate late at night. The video clip shows a man taking off his shirt before attacking another man. The situation got worsen when a man in a black shirt joined in with a knife forcing the one who was being attacked to flee. The attackers then fled the scene.
As the incident was witnessed by many bystanders including tourists, netizens have criticized the local law enforcement for failing to police the area and failing to prevent the situation.