Students Rally Against Bar Bouncers Who Killed Their Friend in a Bar Fight
CityNews – Maejo University students have rallied against a pub in San Sai after a student died from injuries sustained from the bouncer at the bar after a fight.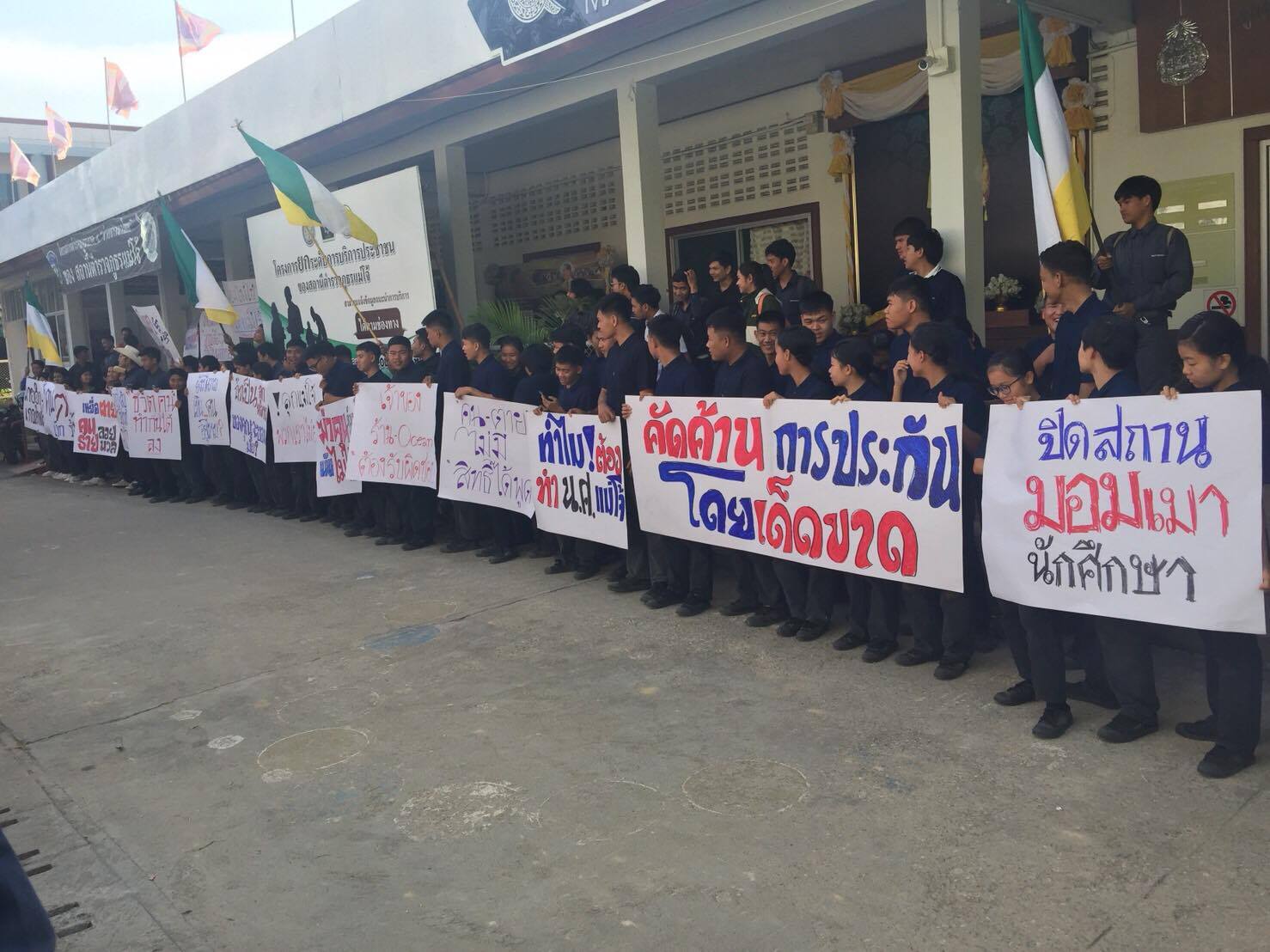 The incident occurred around midnight on November 17th at Ocean, a pub across from Maejo Police Station. A group of about ten students reportedly at the pub when the bouncers came over to talk to one of the students and then started to beat him. The attack led to a brawl between the students and the bouncers. A member of staff was hit by a bullet after one of the bouncers draw a gun on the fight. The brawl ended when the police arrived shortly afterwards. Seven students were injured and one died from injuries sustained several hours afterwards.
On November 20th, Maejo University students rallied together in protest at San Sai District Administration Office to file a case to the governor of Chiang Mai questioning the violence of the pub bouncers which they claim happens often. The students claim that there have been many fights at the pub but police rarely get involved despite being next door, and ignore complaints about the establishment.
The Deputy Commissioner of Provincial Police Region 5 confirmed that the owner of the pub is not an influential person and merely an "ordinary person". Following an NCOP order, the pub will now be closed for good, and the owners are not allowed to reopen the pub, even under a new name.
According to a report published on November 21st, police now have four suspects in custody and are currently investigating another three people involved in the attack. The police also mentioned that the CCTV footage of that night was partially deleted but they are able to use it to identify those involved.