Sneaky Sneaker Snatcher Caught on CCTV
CityNews – Man caught on CCTV stealing shoes.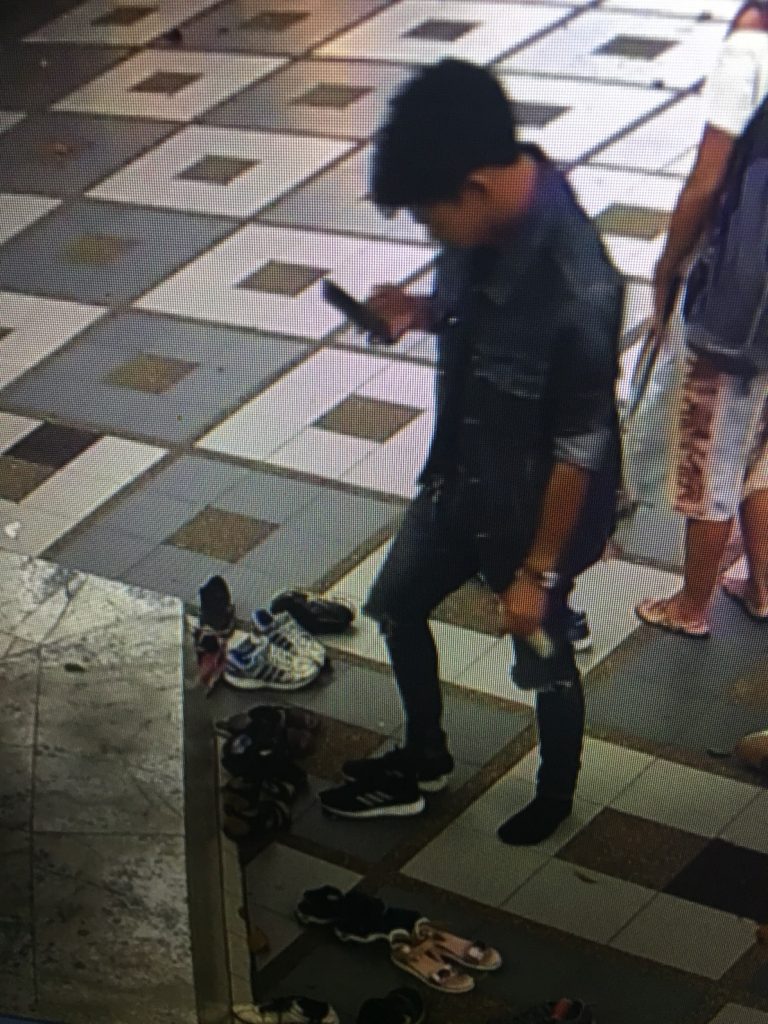 Wat Phra That Doi Suthep shared CCTV footage recorded on August 20th exposing a young man snatching shoes from the temple. He was caught strolling around the temple, looking at expensive shoes of visitors, and walked out of the temple wearing stolen shoes. The video revealed that he fled the temple on a big motorbike. Evidence is now being gathered to identify to man.