Public Health Office Reminds People Not To Feed Pidgeons At Tha Pae Gate
CityNews – The Public Health Office has warned travellers and locals not to feed the pigeons at Tha Pae Gate, again.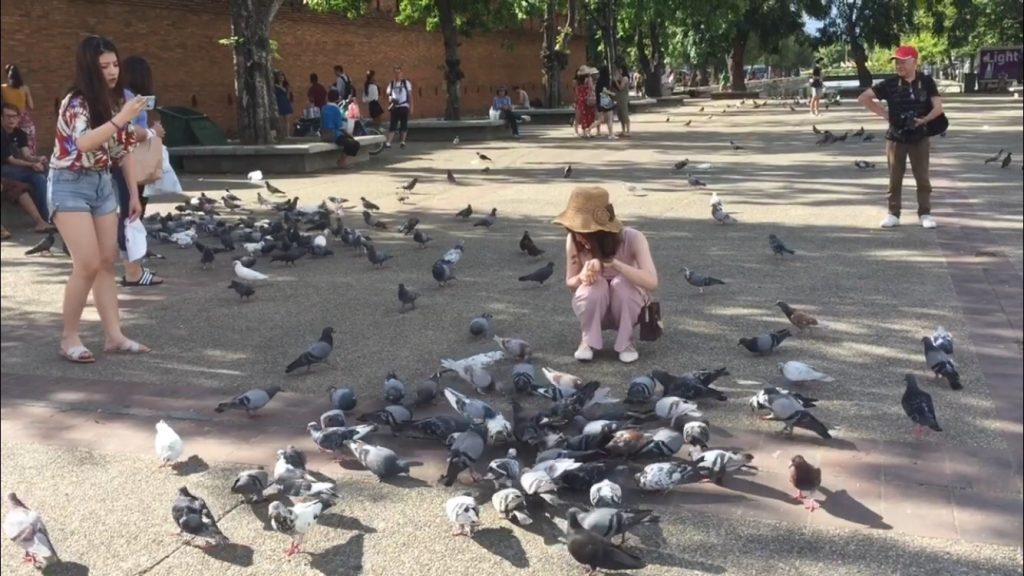 As the number of pigeons at Tha Pae Gate increases, officials are concerned about health and hygiene issues. A report has been released again in an attempt to discourage travellers from feeding the pigeons. Since concerns broke out in the media, the Chiang Mai Municipality wishes to remind people that feeding the pidegons is a prohibited action, and the sale of bird feed at Tha Pae Gate is illegal.
Despite the warning, there are sellers still active in the area, encouraging tourists to feed and take photos with the pigeons. Chiang Mai Provincial Public Health Office emphasised that during the monsoon season, influenza is easily spread especially among carriers like pigeons, and all are advised to avoid them.