Police Patrols Increase After K Black Gang Rolls Into Town
CityNews – Over 120 police patrols were dispatched over the last few days after locals and tourists reported the presence of the K Black gang causing unrest.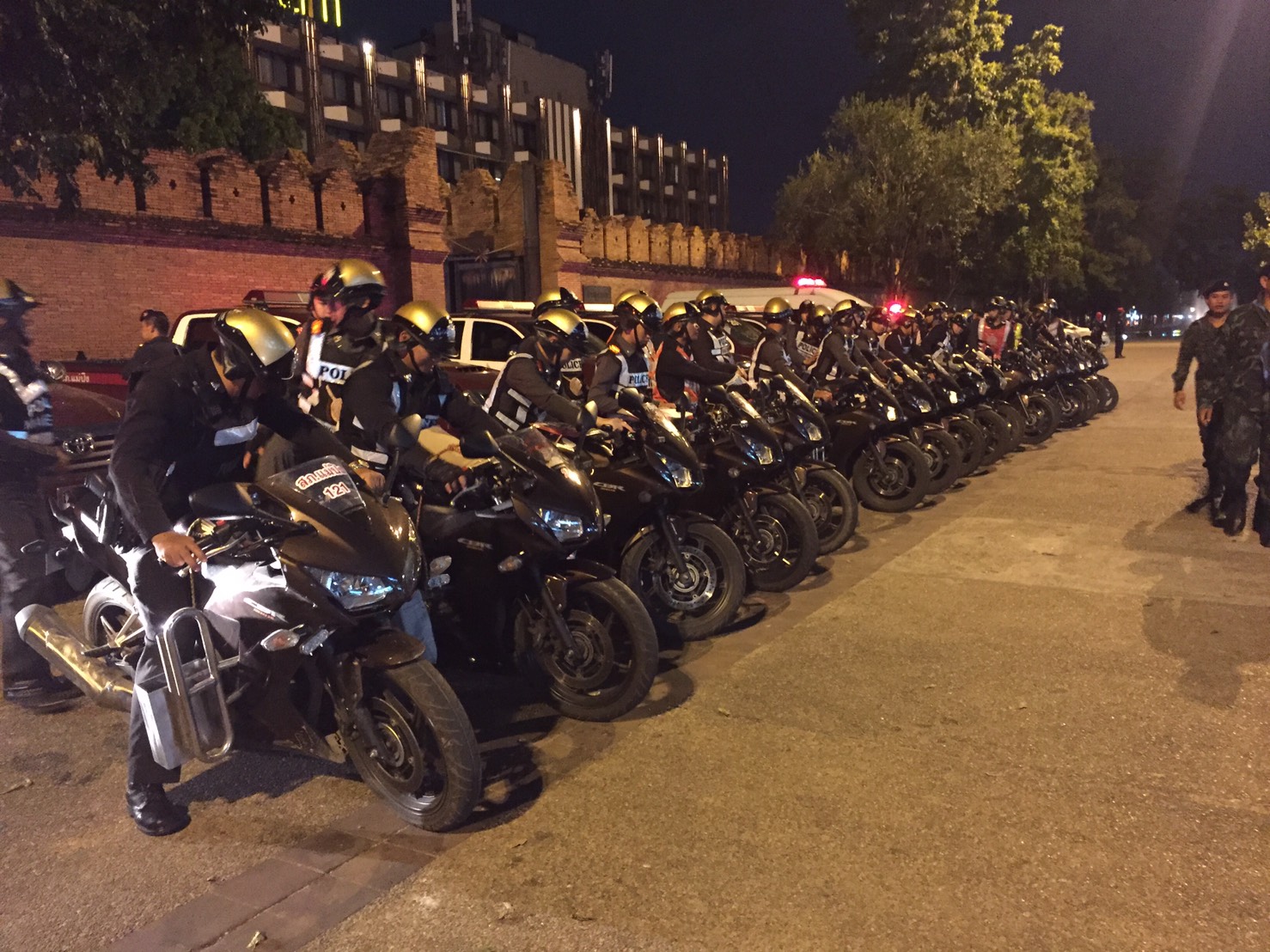 Three days ago Police decided to increase patrols around the city after a series of reports of what is allegedly the K Black Gang in Chiang Mai. The K Black Gang are a gang who wear all back and have the same motif printed onto their shirts.
Night patrols began on November 7th and will continue for the foreseeable future until the gang either reduces their presence in the city or move onto another location.
Currently there have been no arrests or confrontations with the police.