National Flag Day Yesterday!
CityNews – Over 500 government officers celebrated the National Flag Day at Chiang Mai City Hall.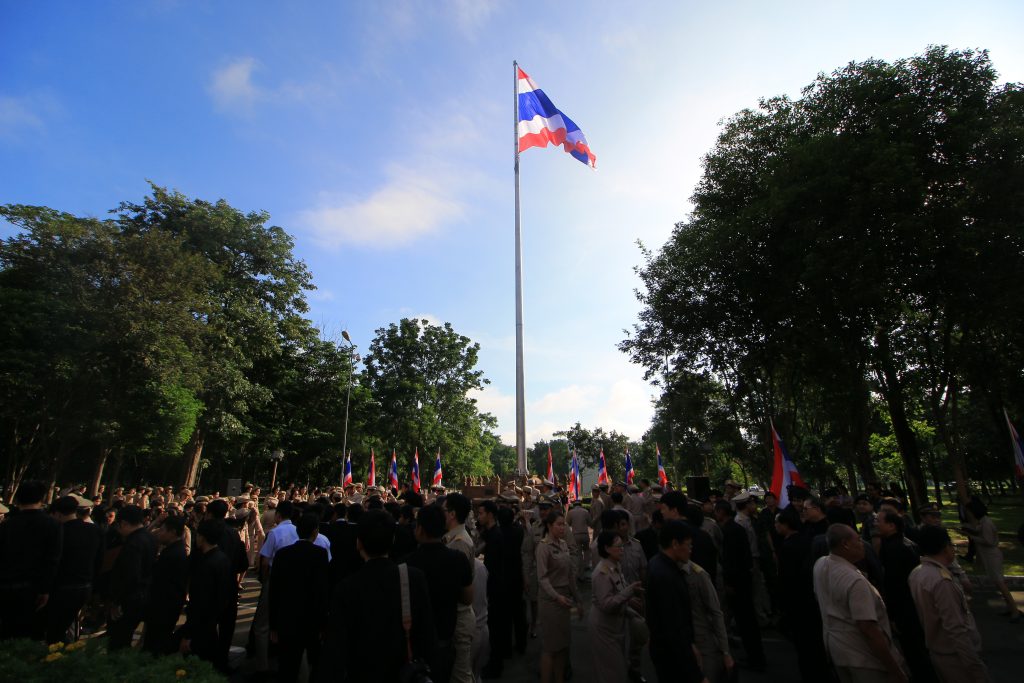 The 28th of September was appointed as the National Flag Day by the cabinet on September 20th, 2016 in honouring His Majesty King Vajiravudh Rama VI who created this Trairanga flag. This year is the 100th anniversary since the flag has been officially used as a national flag. Over 500 government officers including military officers gathered at the city hall today this morning to celebrate this national symbol. The deputy governor of Chiang Mai also encouraged every citizen to decorated their homes with the flag.