Myanmar Man Has Arm Amputated After Machinery Accident
CityNews – A Myanmar man had to have his arm amputated after it was crushed by a paper pulping machine.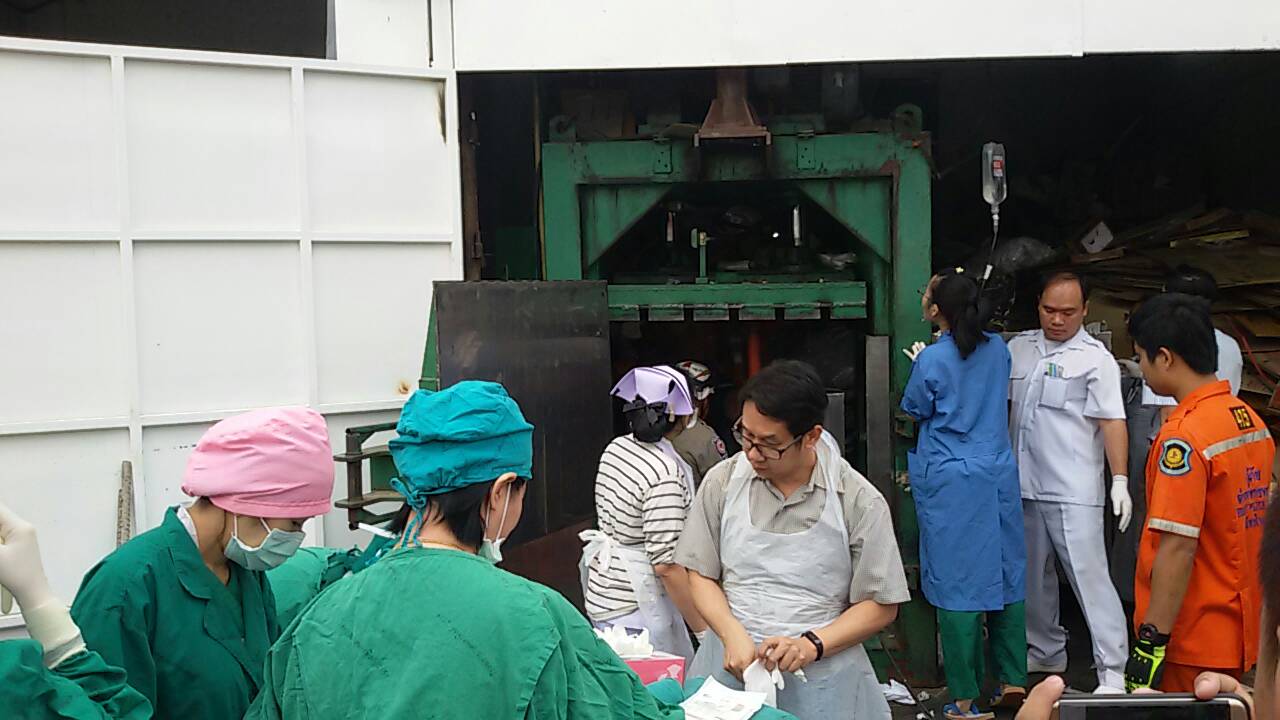 The incident happened on 26th February when Nakorn Ping Hospital's accident and emergency received an alert about a man whose arm was crushed at a warehouse near Makro.
On arrival, the team of surgeons found Sai Hsu Lein, a 33 year old Myanmar national surrounded by coworkers who were trying to help him because he had got stuck in a paper pulping machine, leading to very heavy bleeding. Initially the medical team tried to save the arm, but due to excess blood loss it was decided that to save his life they had to amputate.
The man has been transferred to hospital, where his condition was critical, but is now stable.