Mae Sa Elephant Camp Celebrates Thai Elephant Day
CityNews – On March 13, Mae Sa Elephant Camp in Mae Rim hosted the 19th celebration of the Thai National Elephant Day.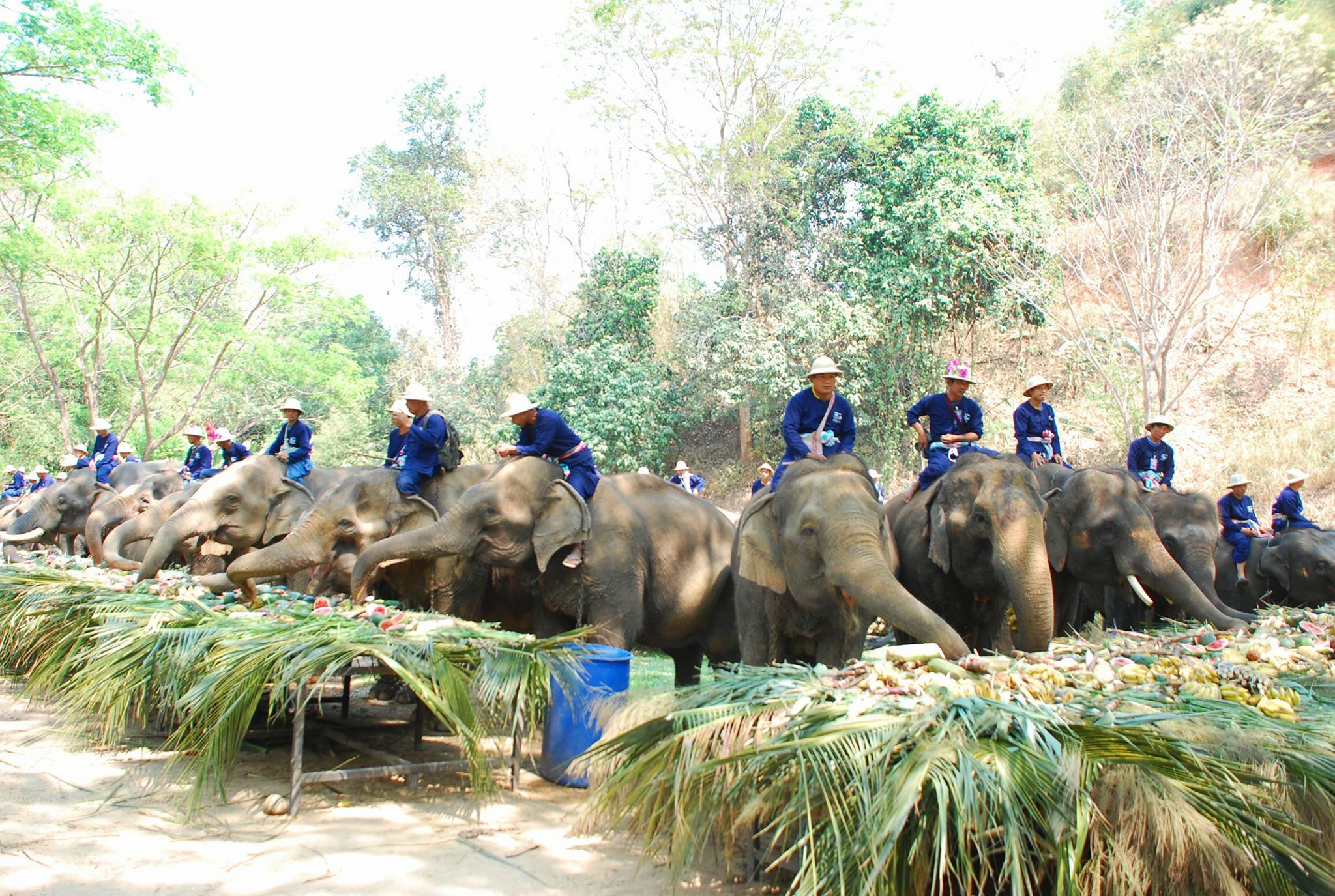 The celebration was opened by Chiang Mai Deputy Governor Prajuab Kanthiya and intends to raise awareness for Thai people to see the importance of Thai elephants to both Thais and foreigners.
Activities for the celebration included watching up to 80 elephants having a feast, a MSEC & Thai Elephant Kingdom exhibition, plant exhibitions from Queen Sirikit Botanical garden and the tradition of calling the spirits for the elephants was also conducted. It is a ceremony where Lanna people believe that it will help to bring Kwan (good spirit) back to the elephant's body. Elephants are considered as sacred animals and the symbol of the Thailand so it is believed that it is important to pass on this tradition.