Loan Shark Youth Gang Accused of Murdering 60 Year Old Landlord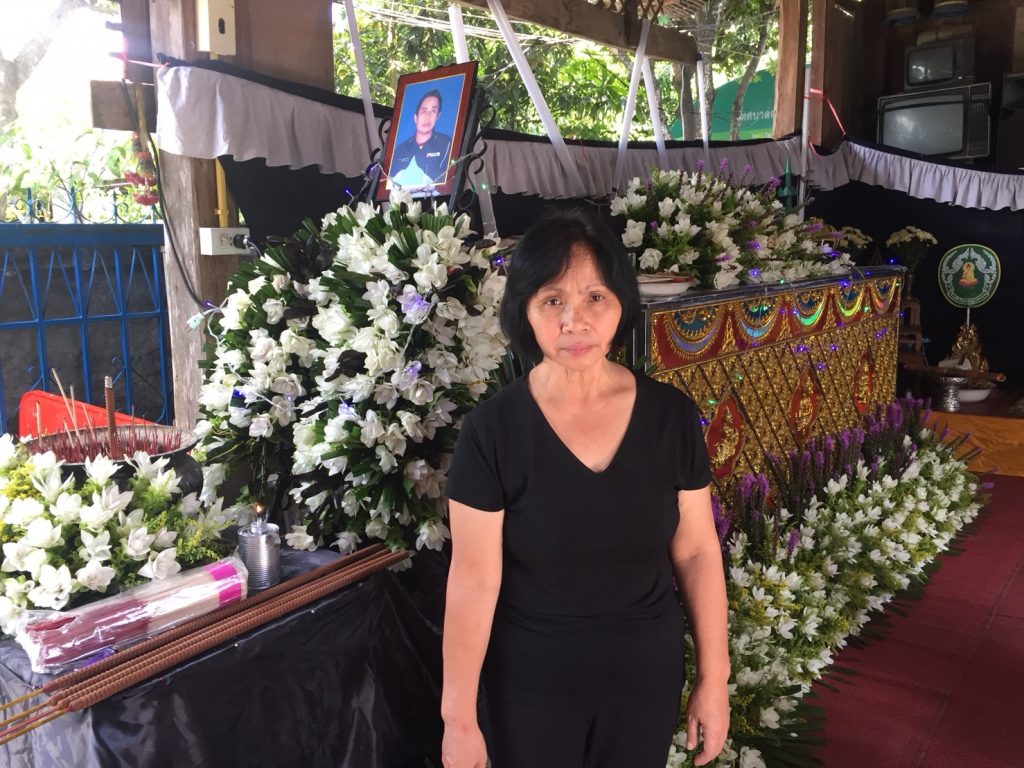 CityNews – On the night of the 28th September, Jarun Inta, 60, an apartment landlord in San Sai District, was allegedly attacked by a gang of teenagers, his injuries leading to his death.
Police believe that two groups of teens renting his apartment had a quarrel which led to violence, each calling on their friends to come and support them. When Jarun stepped in to halt the altercation, he was instead attacked. He rushed out following the attack to find the village head to come and help him out, but the group chased him to the gate and attacked him further. He later succumbed to injuries at the hospital.
CityNews reporters have since found that Jarun leaves behind a 58 year old wife, Sriwan, who said that as far as she knew, a group of Thai teens from Rayong were living in one room, and they were debt collectors for loan sharks charging 20% interest. On the night of the incident, they were getting drunk and rowdy. A group of young Tai Yai teenagers living in a nearby room complained about the noise, leading the drunken teens to be displeased about the complaining which was soon followed by a physical altercation. She went on to say that she was there when they first attacked her husband, and after pleading with them to stop and being ignored, her and her husband both fled. She said that as he was about to go to his motorbike to see help, another tenant had left his room and was attacked by the teens with a knife. Her phone was snatched by the drunken teens who threatened the couple if they went to the police.
By the time he reached the front gate a gang of over a dozen teens were ready to attack him.
Sriwan said that her family has been devastated and that her husband was the main bread winner, having to care for his 90 year old mother as well as her and their son. She urges the police to find the Thai gang and bring them all to justice.
Police say that they have made one arrest, Jakchai Pothichai, 19, who has confessed to be part of the gang at the scene, but has not admitted to taking any part in the violence. He said that he knew the others through their job as debt collectors, but has given the police other names for them to continue their investigation. He went on to say that the man who attacked Jarun the most was 26 year old Aniwat Rujiwong and 18 year old Banjong Kosutho as well as giving the police six other names.
Latest reports are that the remaining suspects will be turning themselves in to the police today.