DSI Raids Fake Tamarind Juice Factory in Mae Taeng
CityNews – The DSI raided a fake juice factory in Mae Taeng, arresting the owner and seizing over 7,000 bottles of juice.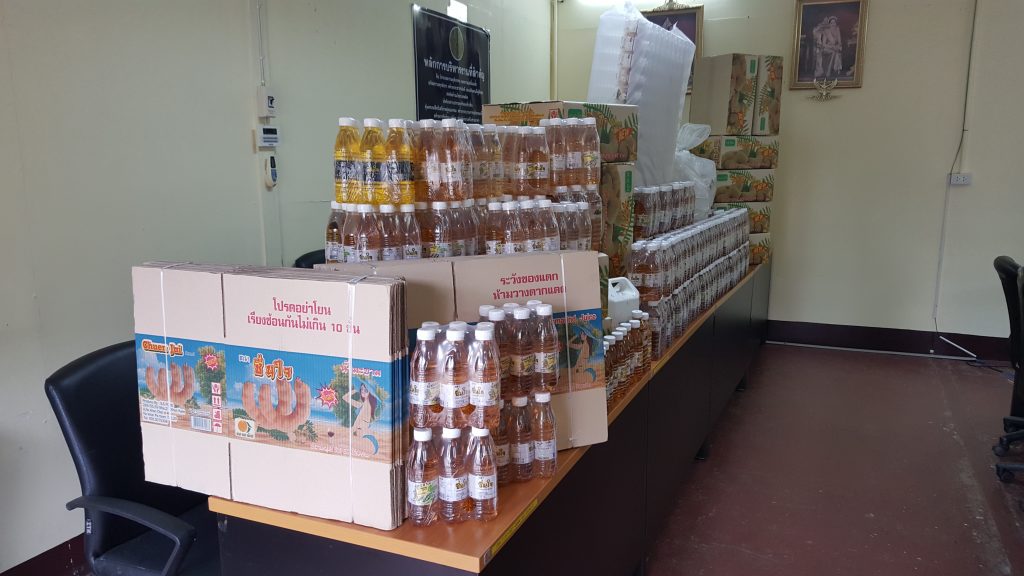 The Department of Special Investigation raided a juice factory in Mae Taeng today after receiving a report from the Excise Department who has opened a case against the owning company for allegedly producing counterfeit tamarind juice produced in Chiang Mai.
At the factory, the investigation team seized 7,000 bottles of juice. The labels claim that the bottles contain 25% of juice with a registered number of the Food and Drug Administration (FDA). However, the investigation revealed that the contents was not natural as stated on the label, but flavoured. The FDA number on the packet is also for a different product. The owner of the factory was arrested and charged for selling counterfeit goods.