Chiang Mai's Big Cleaning Day set for Feb 26
CityNews – Chiang Mai will be having a big cleaning day on February 26, where the whole town is invited to join in with washing and sweeping pavements and roads, planting trees and painting walls.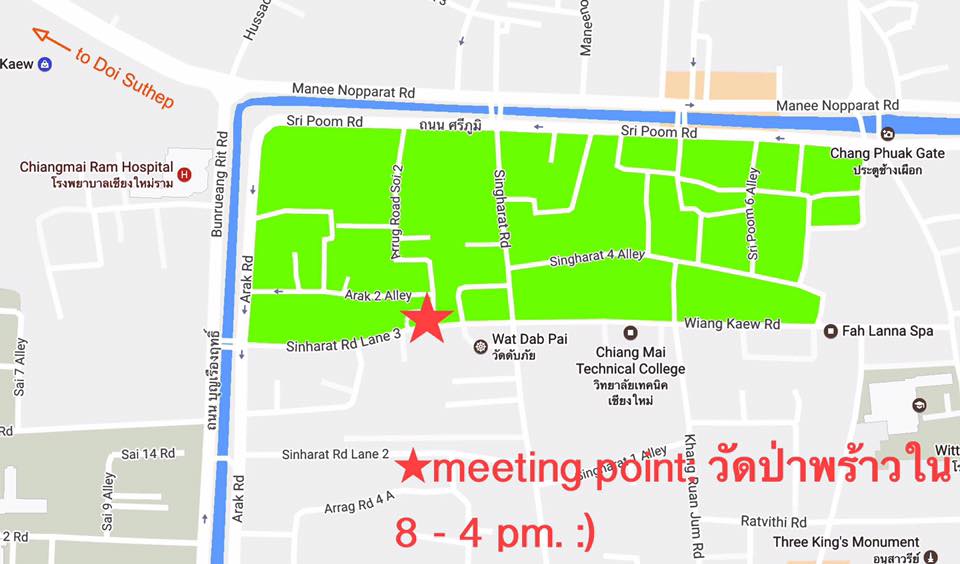 The main  clean-up event will take place around the northwest corner of the moat and along Soi Arak 1, 2 and 3 and Singharat 3 and 4. The local authorities are seeking at least 150 people to join with the official clean up.
The event meet-up will begin at 8am at Wat Pra Paow Nai, and the cleaning events will continue until 4pm. Food and water will be provided free for all volunteers.
On March 4th, authorities will walk around the city evaluating the clean-up with the press.
For more information visit their Facebook Event or call 090 465 6123.