Car Hits Bike, Drags it Over 2km Around Moat but Driver Claims He Didn't Even Know
CityNews – A car driver that hit a scooter and tried to escape by driving away, dragging the scooter over 2 kilometres before being stopped by a member of the public, told police that he had no idea he hit a bike when he was arrested last night.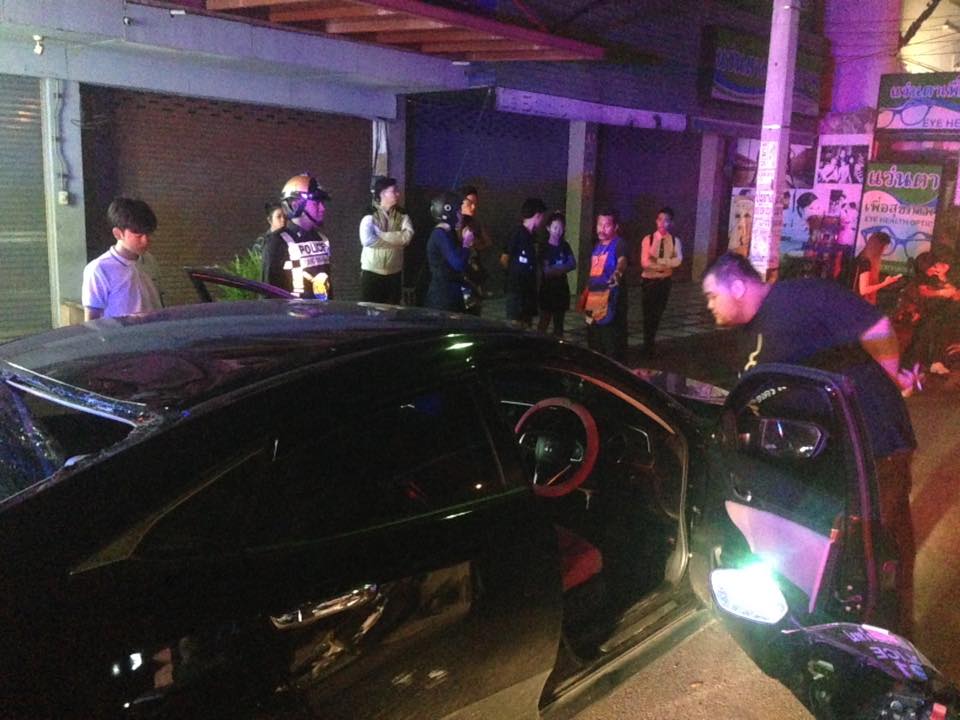 Around midnight last night, a black Honda Civic crashed into a motorbike on the outer moat road near the Suan Prung Hospital, throwing the bike driver to the ground.
The bike got stuck under the front of the car, but the driver sped off in the direction of Chiang Mai Ram Hospital, dragging the bike along with him for over 2 kilometers.
Luckily the bike driver was left at the scene, and was not dragged along with the bike.
The driver aged around 20 – 23 years but not yet formally identified by police, told officers who arrived at the scene that he had no idea he had hit the bike and dragged it over 2 kilometres.
The police are investigating the case and will continue towards a prosecution in due course.