British Man Fined For Spray Painting Chiang Mai Railway Station
CityNews – A British man was arrested by police after he was accused of illegally spraying graffiti onto a wall at the Chiang Mai Railway Station.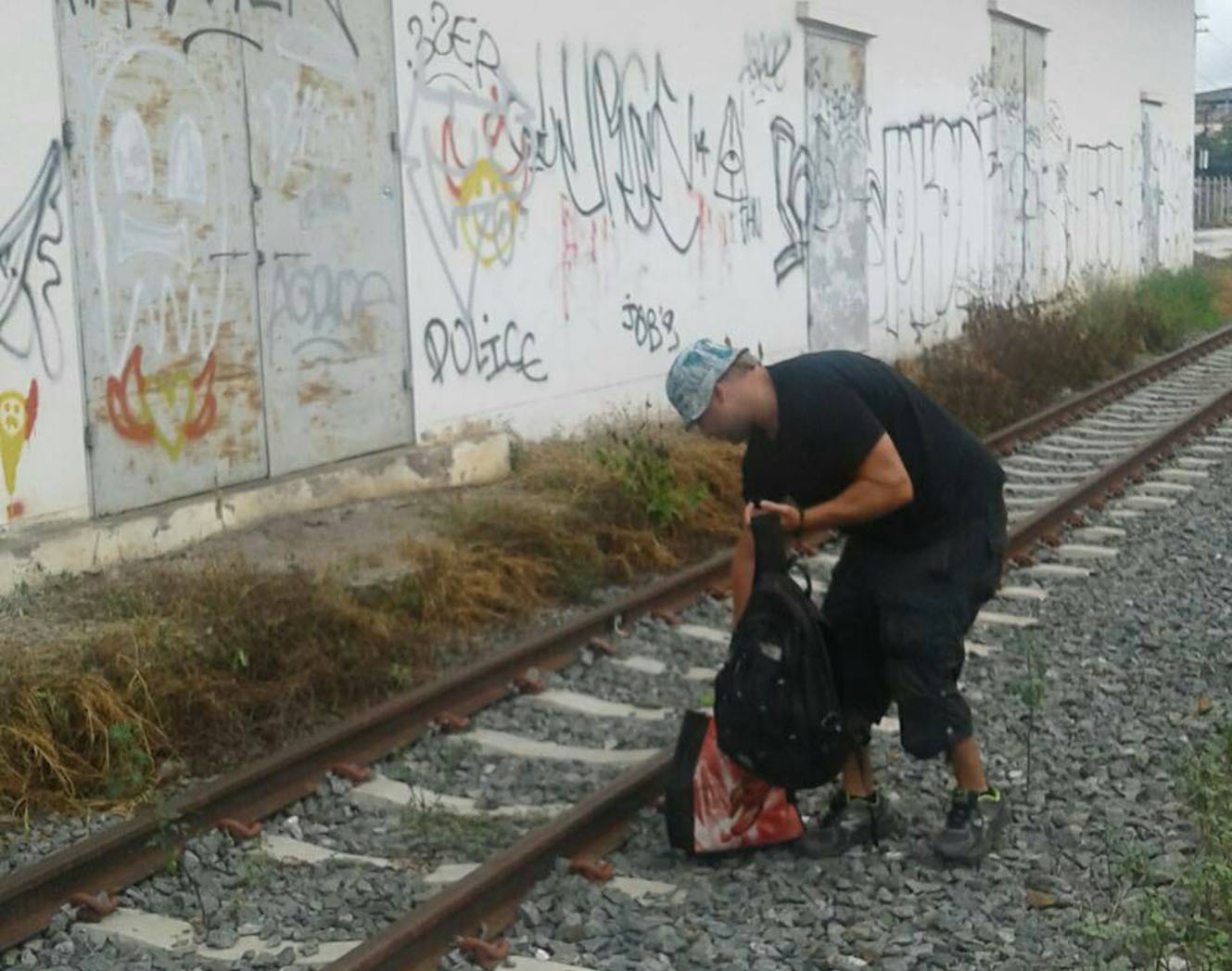 Mr William Bren Silenski, a 38-year-old British man was spotted spray painting graffiti on a wall on July 13th by a railway station officer. The suspect confessed after photos of him committing the crime were submitted to the police as the evidence.
He was told that such act is not allowed in Thailand and was later was charged 4,000 baht to pay for the wall to be repainted, but further charges would not be pressed by the station officer who said it was a victimless crime.