Army Officer Road Rage Video Goes Viral
CityNews – A heated road-rage argument between a man dressed in military uniform and a woman driving a car has gone viral online after the driver filmed the man making threats and being rude to her.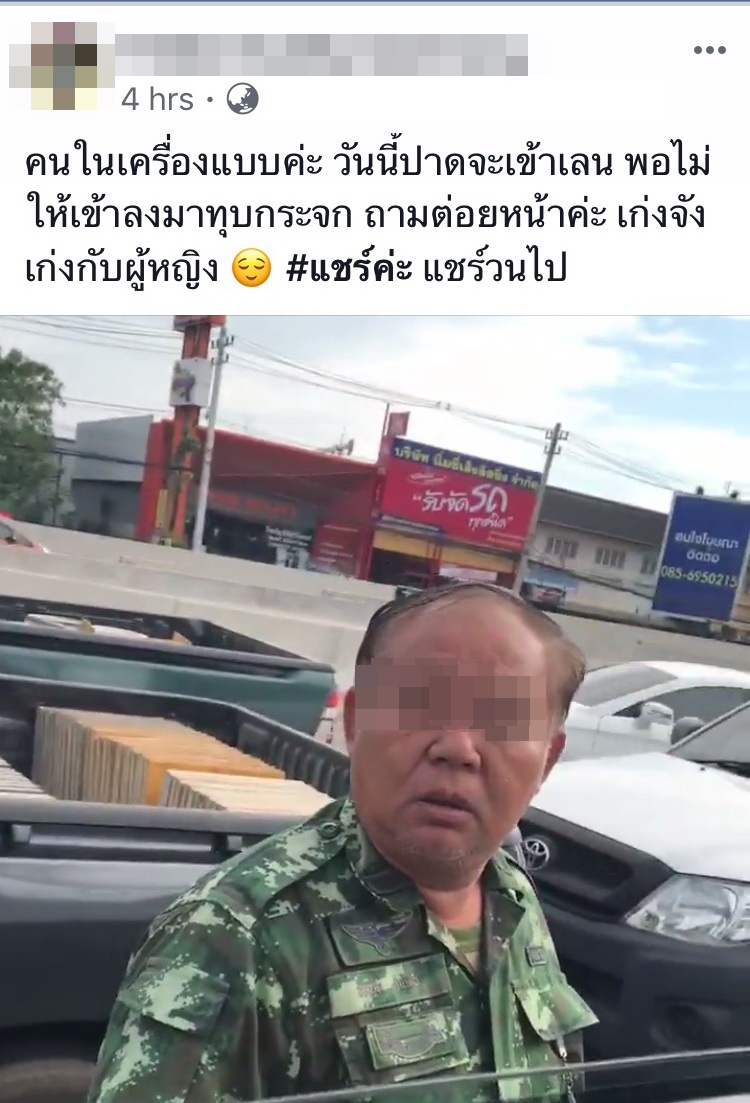 The video was shared on an account named Folfai Chalita Damrong on November 7th but has now been removed.
According to the post, Chalita was driving along the Superhighway from San Dek intersection towards Maejo intersection. The traffic was bad and due to construction work the road narrowed. The male driver dressed as an army officer allegedly tried to cut the queue and forcefully pushed in front of her. However, she closed to gap not allowing space for him to enter.
It was at this point the video began. The army officer left his car and verbally attached the woman, cursing and being aggressive. He also threatened to punch her in the face.
The clip was shared virally online, with many people discussing the current traffic issues around the Superhighway and the growing problem regarding selfish driving and queue jumping on Chiang Mai's roads.
Chalita updated her post today, November 8th, saying that the man had offered an apology and that his workplace was investigating his actions through and independent committee.