3 Hour Meeting Between Authorities and Red Truck Drivers Reaches No Solutions to Grab Car Issue
CityNews – Songtaew drivers are continuing their campaign against Grab Car in Chiang Mai by submitting their petition to crack down of drivers to the Chiang Mai Provincial Land Transport Office.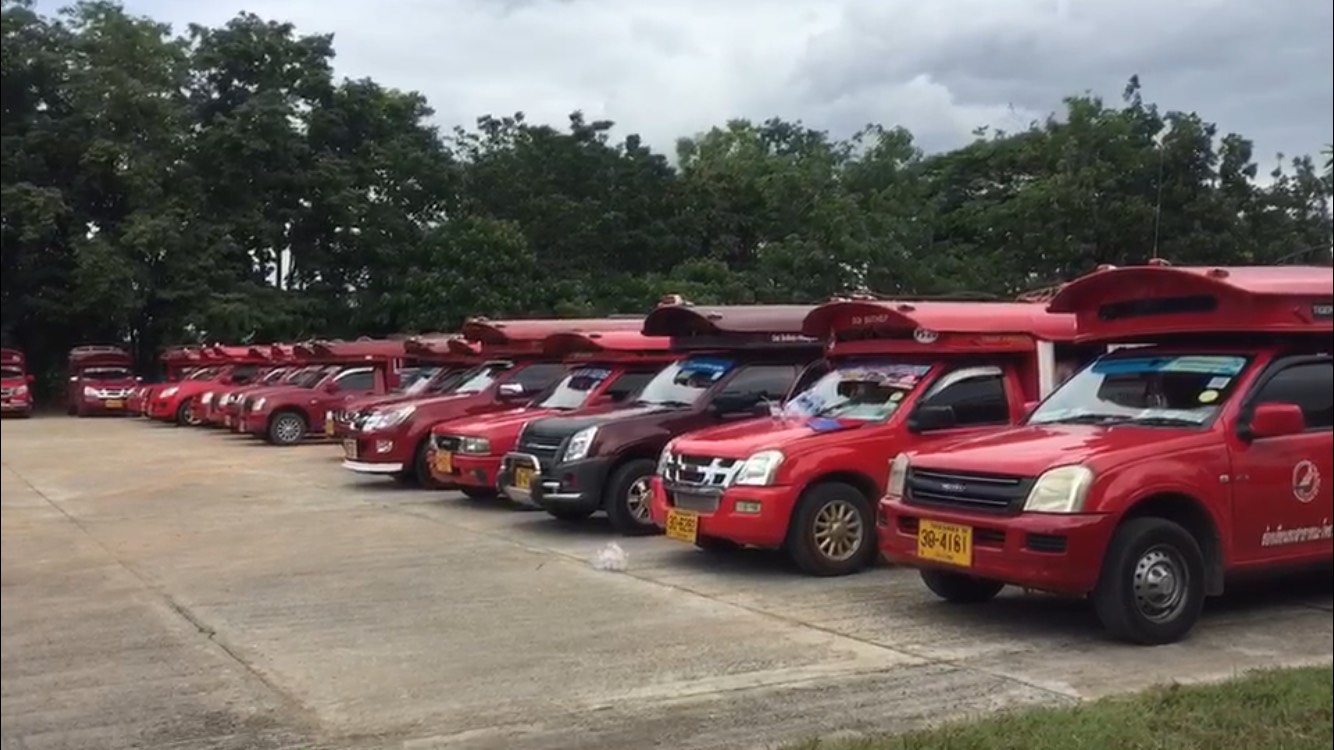 On July 3rd, over a hundred songtaew drivers participated in a meeting with local authorities to remedy the songtaew-grab conflict. The quarrel erupted again when earlier this week, July 1st, songtaew drivers surrounded a Grab Car driver who was dropping off a passenger at Arcade Bus Terminal. The incident was soon disrupted by nearby security officers.
That day songtaew drivers filed a petition at the 33rd Military Circle Kawila Camp demanding the authorities to act upon Grab Car, claiming that the service is illegal in Thailand. They also told CityNews that their earnings of 7-800 baht per day have now reduced to just 300 baht a day on average.
Despite holding a the three-hour meeting, the drivers and local authorities did not come to any conclusions or solutions regarding the issue.
Songtaew drivers have put up signs around Arcade Bus Station with the logo of Grab along with the words 'Not Legal' in Thai, English and Chinese. UPDATE: CityNews has received information that the sign was not put up by the songtaew drivers but was put up by the government's Department of Land Transport.