'Fresh Tiramisu' by Daddy's Antique Café & Restaurant
Many expats living in Thailand miss the flavours and tastes of home, and while there are many fabulous restaurants serving classic dishes from various parts of the world in our town, at the end of the day, it is often the simple home cooked flavours of comfort food which are missed the most.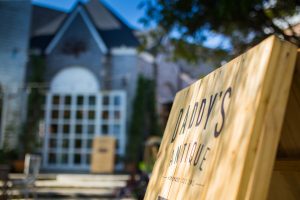 And that is why Daddy's Antique will hit your nostalgic spot, again and again. Each and every dish is painstakingly created, often taking far more steps than their western counterparts due to the need to mimic flavours and tastes not often found locally, to serve up some of the least pretentious but most delicious dishes in town.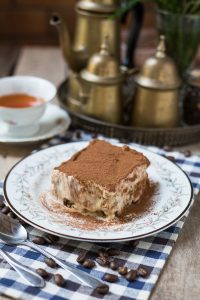 If you have a sweet tooth, then the chances are you are a tiramisu fan. And while tiramisus are a dime a dozen all over the world, with chefs adding twists and turns to this iconic dish, at Daddy's Antique, it is all about original and traditional flavours and textures. Its owner, Nath Deeananlarp, who has turned this small out of town restaurant into a buzzing foodie destination, says that it took him three months to perfect this tiramisu, as he searched far and wide for just the perfect brandy, the exact mascarpone, the best cocoa and the precise espresso and lady fingers to come together. Daddy's Antique Café & Restaurant 45/8 Moo 1, T. Mae Hia Open 9sm – 10pm Tel. 094 764 1441 Facebook: Daddy's Antique Cafe & Restaurant – Chiang Mai