Suansirin Known for its sourcing of excellent ingredients from all regions of Thailand, Suansirin focuses on healthy food and organic produce.
The Chiang Mai branch of Suansirin follows in the footsteps of its successful sister restaurant in Bangkok and the restaurant is modern and beautifully decorated, though its most prominent feature is the giant raintree which stands guard at the entrance.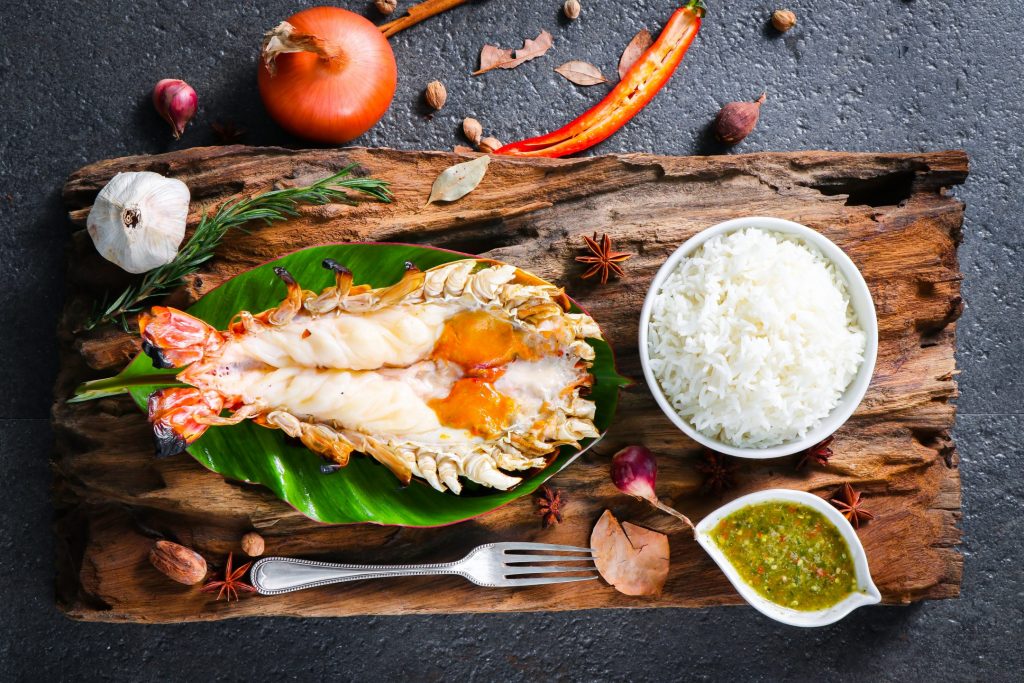 Grilled Giant River Prawn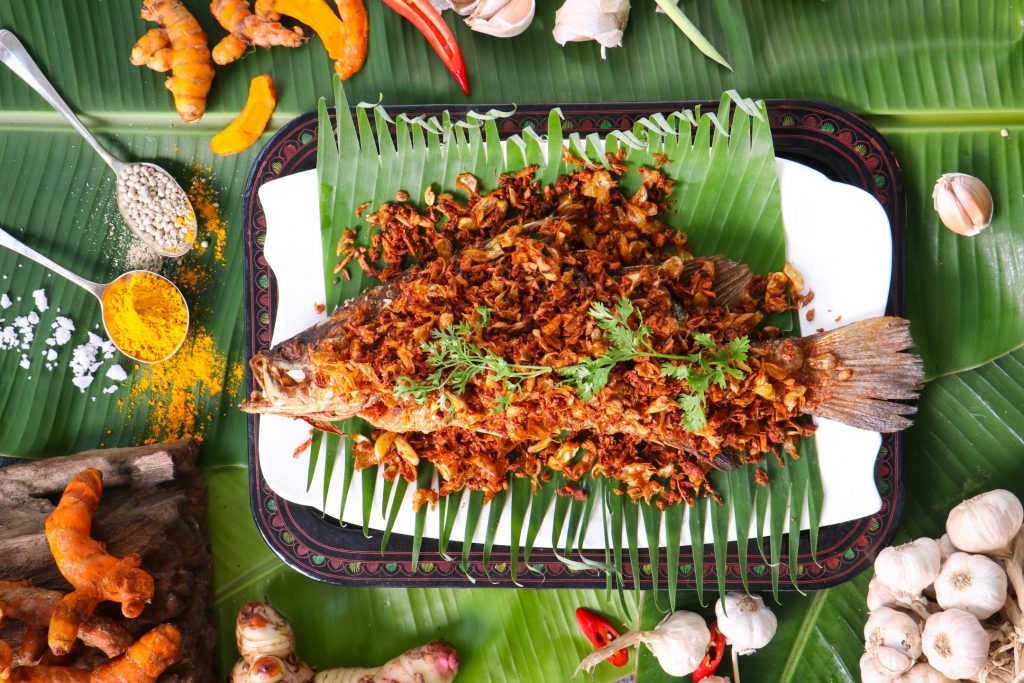 Deep Fried Sea Bass with Fresh Turmeric
Try the grilled giant river prawns, a whopping one kg of prawns served up with a spicy chilli dip. The beef shank in green curry is also so tender it simply melts in the mouth. The stir-fried puffball mushroom curry is a delicious option for the vegetarians out there and the deep fried sea bass with fresh turmeric will fill you with energy and healthy herbs. One of our favourite dishes is the steamed curry with seafood which steams, rather than fries the dish in a young coconut.
If you are full but not quite ready to leave, then grab a mic and get singing, because they also have a karaoke room where you can belt out your favourite tunes.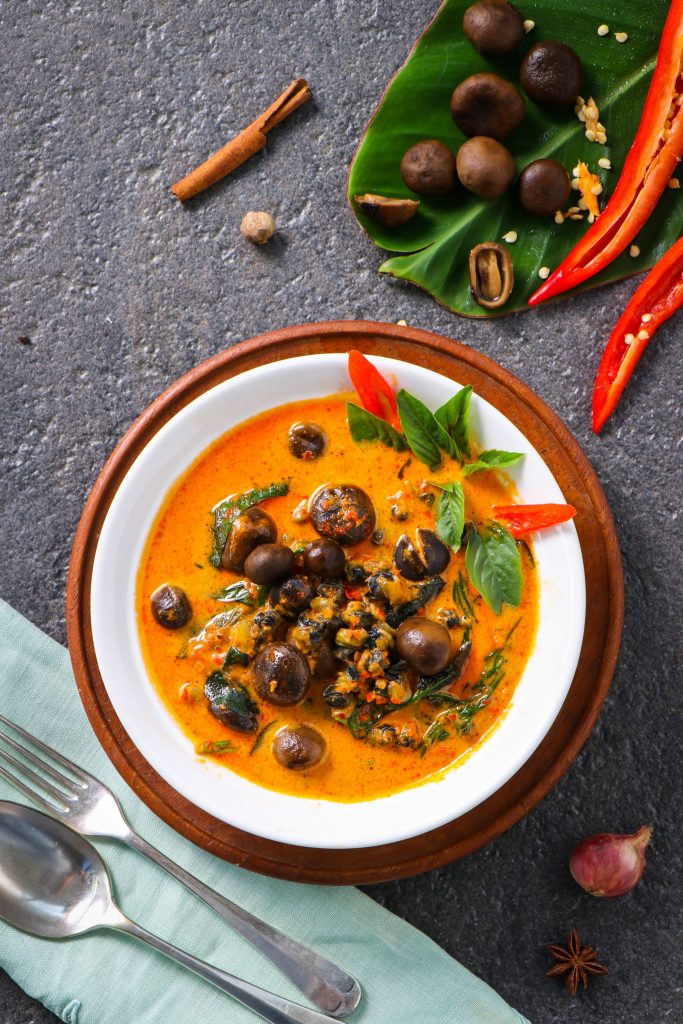 Stir-Fried Puffball Mushroom in Curry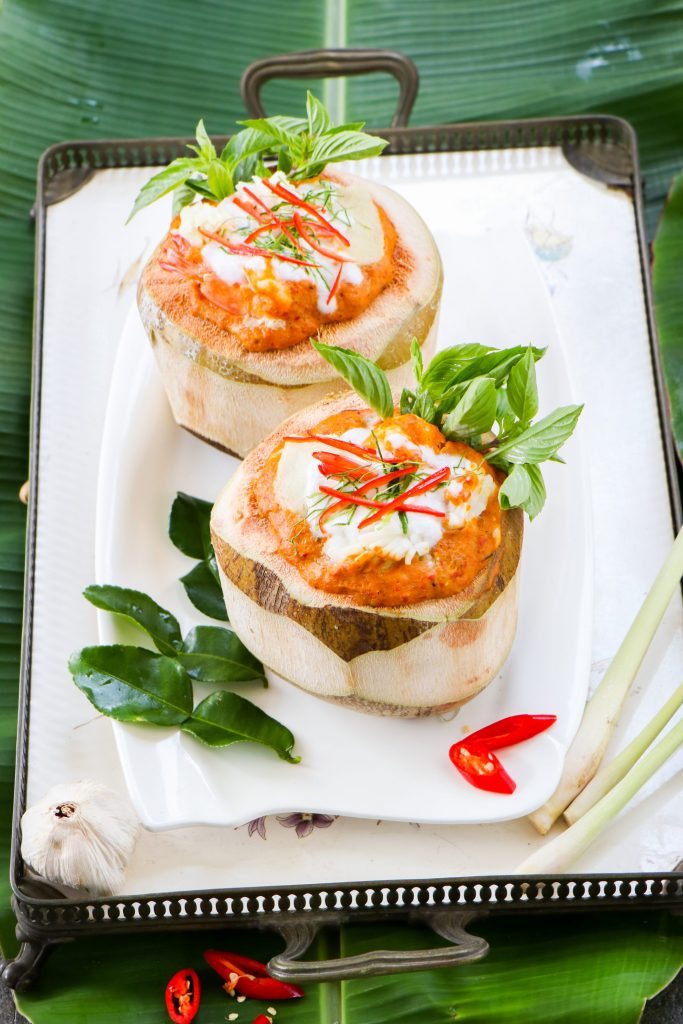 Steamed Curry Fish, Shrimps and Squid in Coconut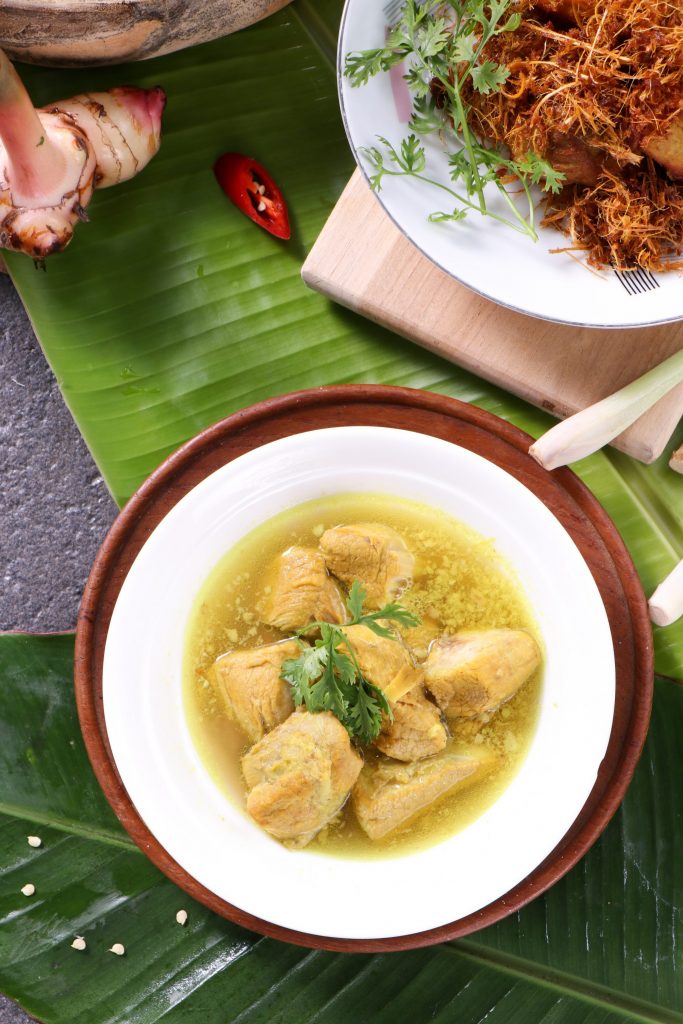 Steamed Pork in Turmeric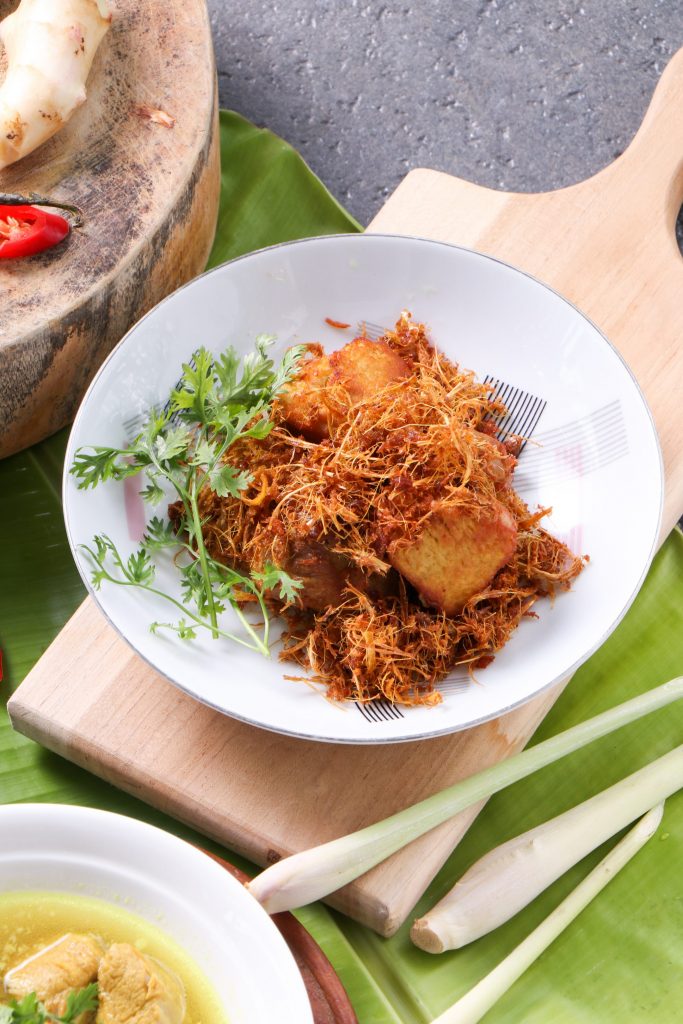 Dried Steamed Pork in Turmeric
Suansirin Chiang Mai Branch
6 Pracha Uthit Road, T. Chang Phueak
Open 10.30 am – 11 pm (live music starts from 8 pm)
Tel. 053 221 547
Faceboook: สวนสิริน Suansirin
Line: @suansirin