Ciao-Pesce-Carne @Allegro
Whether you are a meat or seafood lover, then Allegro is pretty much one of the prime venue in this Chiang Mai for quality choice of meat and seafood delight.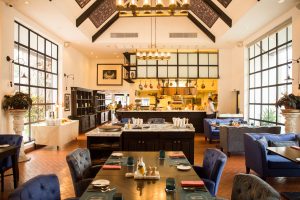 Dhara Dhevi Chiang Mai's acclaimed Italian restaurant recently celebrated its first anniversary—a day which came with a huge birthday present, as the restaurant was recently named by Thailand Tatler as one of Thailand's Best Restaurants. One of the highlights of this Italian restaurant, according to Tatler, are its steaks—beef, chicken, or pork— which arrive cooked to perfection and overflowing with juicy flavours. But if you are still humming and haaing about your decision, then why not go with Allegro's surf and turf option? Your chosen steak will be served with a seafood side such as shrimp, crab and fish, as part of the Ciao-Pesce-Carne @Allegro promotion.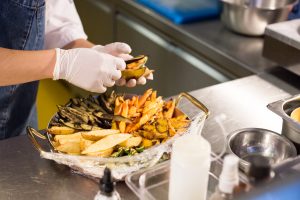 Pair up quality steaks with a range of freshly prepared seafood in a surf and turf dream. Beef and seabass, lamb and lobster, fish and scallops – the choices are endless. This promo comes with an array of appetizers, salads, cold cuts, soup and desserts for just 1,200 Baht per person—or for those who wish to pair with wine and cocktails to the mix, 2,100 baht.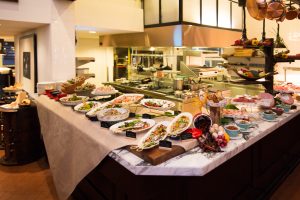 Surf and Turf highlighted dishes available during the promotion include: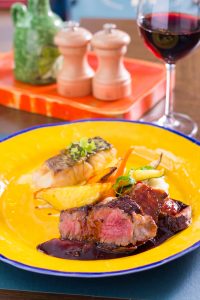 Roasted prime rib beef with seasonal vegetables and sea bass filled with saffron sauce.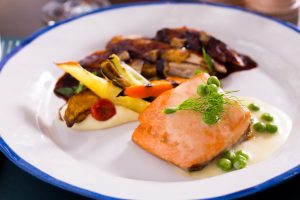 Roasted chicken breast in a lemon sauce with dried tomatoes and salmon fillet with cheese-green pea sauce, mint and burrito cheese.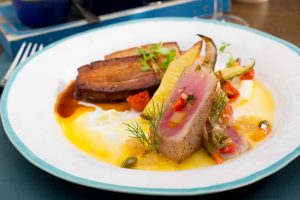 Roasted pork belly with smoked eggplant, red onions and honey chilli sauce and grilled red tuna with marinated tomatoes and a tuna caper sauce.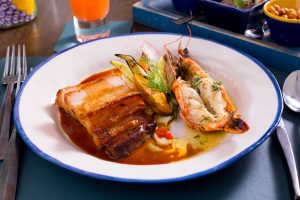 Grilled lamb rack with garlic sauce and baked king prawns in almond, garlic crumb and Sicilian tomato oil.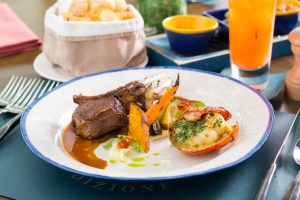 Grilled Australian lamb chops with seasonal vegetables and Canadian live lobster served grilled, steamed or thermidor.
Dhara Dhevi Chiang Mai Hotel Allegro Restaurant 54/1 Chiang Mai – Sankampaeng Road, Tasala Promotion available on every Friday between 6.30pm – 10pm 053 888 888 ext. 8703 Facebook: DharaDheviCNX enquiry@dharadhevi.com www.dharadhevi.com