Morning time at Wawee Bistro by Cuisine de Garden
When Chef Leelawat 'Nan' Mankongtiphan first opened Cuisine de Garden, his molecular and creative gastronomy took Chiang Mai by storm and elevated him to become the recipient of numerous awards and accolades, including being selected by Thailand Tatler as one of Thailand's Best Restaurants. Today fans of Chef Nan don't have to schlepp all the way out of the city to enjoy his cuisine as he is now running the kitchen of Wawee Bistro, right in the heart of the old city.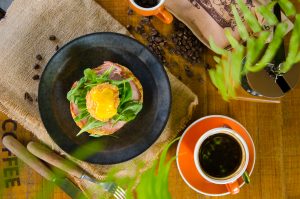 Known for his selection of the best produce to be found locally, his menu will be serving free range chickens, eggs as well as pork, bred on a stress-free local farm along with organic and pesticide free vegetables from farms all over the area.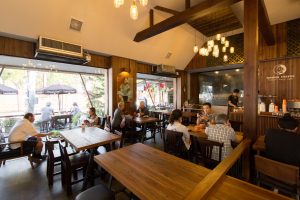 The menu highlight is the unique crispy egg benedict on toast, a fascinating twist to the brunch classic. The egg is sous vide and its temperature tightly monitored, then it is delicately coated with breadcrumbs before being lightly fried. The egg is served on an open sandwich with free range ham, vegetables and then slathered with truffle and mustard sauce, an absolutely wonderful way to wake up in the morning, especially with a hot cup of freshly brewed coffee to wash it down. Other dishes to try are the potato hash browns and eggs, the sausage and potato salad with onsen egg, with a choice of pork or chicken sausages or the hearty lamb shepherd's pie.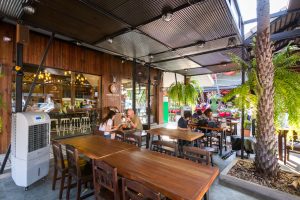 Wawee Bistro by Cuisine de Garden Klang Wieng branch, Ratchadamnoen Road, T. Si Phum Open 7am – 9pm Tel. 052 001 112 Facebook: waweebistro