Healthy Breakfast at Smoothie Blues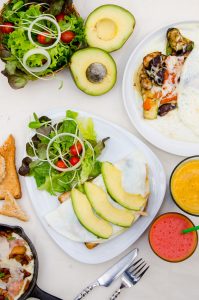 If you are a breakfast lover, then you surely have been to Smoothie Blues. And if you haven't…read on! This hugely popular Nimman diner has been the all-day destination for years for those looking for all day breakfasts and bunches, from the super healthy to the decadent. They have also recently opened up a branch by Tha Pae Gate, so wherever you are in the city, you are never far from a scrumptious muffin, an oozing poached egg, or a long smooth energy drink.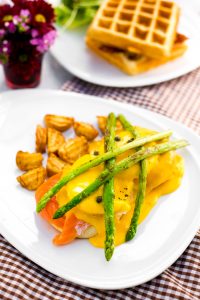 One of their recommended dishes is the egg white omelette with chicken, tomatoes and Swiss cheese, a simple, healthy, but very tasty dish of fluffy omelette filled with chicken and cheese served with fresh salad and avocado. If you are a vegetarian, fear not, you can replace the chicken with grilled vegetables. Our favourite smoothies to accompany your dish are the avocado, strawberry or banana yoghurt smoothies.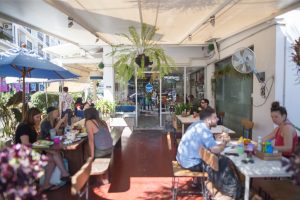 Smoothie Blues Nimman branch 32/8 Nimmanhaemin Road Soi 6 Tha Pae branch, opposite from Tha Pae Gate, Kotchasarn Road Soi 1 Open 7am – 9pm Tel. 053 227 038, 053 278 455 Facebook : Smoothie Blues