Collecting and Tasting Memories
Heads have been known to turn when driving past the incongruous-looking European style complex on the second ring road where a cluster of buildings boast Mediterranean, German gothic and even a hint of Dutch architecture. Inside this unique project is a charming restaurant and café surrounded by tropical greens and decorated and adorned with faded old photography, fascinating ancient cameras, gently ticking wall clocks and an eclectic assortment of objets d'art.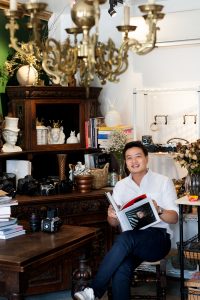 Lovingly created by a young Thai owner who spent most of his years living abroad, often travelling around Europe with his father who also spent many years in numerous countries, Nath Deeananlarp has built a restaurant which serves up a menu to hark back to the best memories of his life, often involving sitting in a kitchen in some corner of the world tasting home made delights. Friendly and always interested, Nath can often be seen sitting in his restaurant, cup of coffee in hand and focused on his lap top. He wanders in and out of the kitchen overseeing the meticulous preparation and cooking and stops to chat to guests and friends along the way. "My father found an old pocket watch once which was inscribed with 'bon voyage' and he was immediately struck by the idea that something so small could contain so many precious memories," said Nath. "Wanting to help preserve those memories, he therefore began to collect."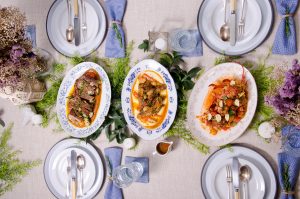 Nath himself is an engineer by education, though his naturally curious nature has in recent years led him to the kitchen where he has become fascinated by the fact tha tastes and aromas can replicate or transport you to a memory or a feeling. The discovery that it was often exacting understanding of how tastes, textures, temperatures and timing come together to recreate memories that has led to his success.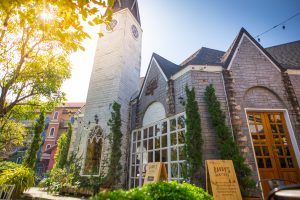 While his father and sister founded the restaurant and ran it for the first few years, Nath stepped in, flying up from Bangkok each week to help out, and finally changed its direction to become the European comfort food restaurant it is today. Focusing on sourcing only the best local produce, whether it is from responsible local farmers or the best international ingredients that can be found, he also worked hard on training his kitchen team, bringing in experts in various fields to make sure that the food is prepared and cooked to perfection.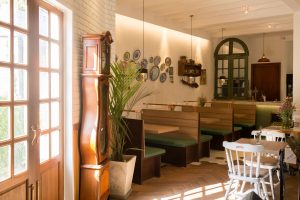 It has been a few years and Nath has now left his Bangkok job to focus full time on Daddy's Antique, a name which is becoming well known in Chiang Mai, and synonymous with fine flavours in an elegantly casual setting. "My father wasn't just a doctor, he was a collector of memories and when he travelled, which he did extensively, he always carried a camera with him," said Nath. "I too love to take pictures and make video clips, travelling to places unknown…I suppose I am my father's son."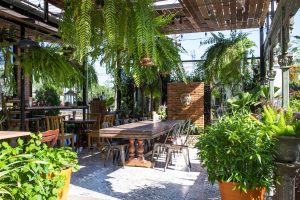 Much of the success of Daddy's Antique is in the fact that Nath understands its story. It is about collecting memories: his daddy's passion, his own memories of his dad, tastes which evoke such memories, a feeling of nostalgia which accompanies memories and the recreation of the best of those memories to be shared, so that we too can one day look back at our memories at Daddy's Antique. Dinner Series: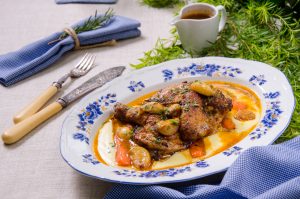 1.Roast chicken with pomme puree A roasted half chicken, oven roasted garlic sauce, creamy tomato puree and grilled baby carrots. (The half chicken is basted in clarified butter before roasting in the oven to make the skin extra tasty.)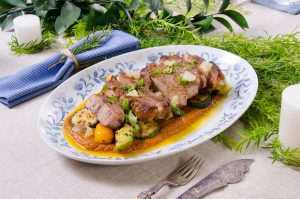 2. Spiced pork chop and grilled avocado A overnight brined pork chop, sumac spice rub, sautéed zucchini and roasted vegetables puree. (We brine the pork chop overnight to ensure it stays nice and moist in the inside.)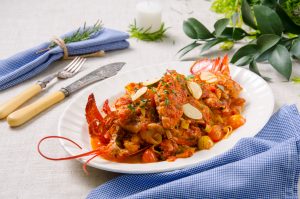 3. Spicy lobster pasta (fresh lobster arriving each Friday) Half lobser with spicy tomato and garlic sauce, basil and oregano. Sweet: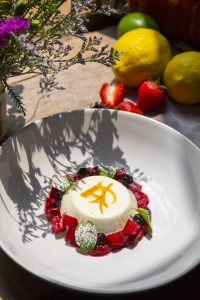 1. Vanilla Pana Cotta Vanilla bean, apple and berry jam, mint.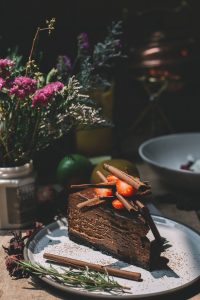 2. Chocolate Cake Oreo crust, chocolate cream cheese, chocolate shavings and fresh strawberry. Daddy's Antique Café & Restaurant 45/8 Moo1, Mae Hia Open daily 9 am – 10 pm (Dinner Series start at 5 pm) Tel. 094 764 1441 Facebook: daddyAntique