Khamsaen Café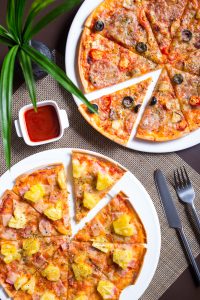 A restaurant and little coffee corner in Khum Phaya Resort and Spa, serving Lanna, Thai and international cuisine. The outdoors terraced area overlooks the swimming pool and exudes a tropical feel, with fern- and orchid-covered tree boughs while the wood-panelled indoor area is filled with objet d'arts and antiques.
Stop by for lunch, dinner or simply an energising cup of coffee and select dishes from the impressive menu such as pineapple rice with hung-le sauce, grilled pork neck with spicy sauce which is unique in that the pork is marinated in a pandanas leaf. The salty beef fried rice also meets all savoury cravings and goes well with the accompanying hot broth.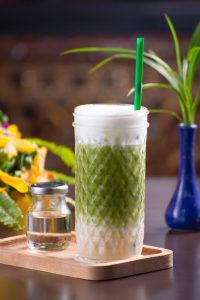 For some European flavours they offer thin crusted pizza with generous toppings as well as some basic pastas from carbonara to sai-ua spicy sausage.
Khamsaen Cafe'
Located in Khum Phaya Resort & Spa,  T.Nong Pa Khrang (Google Map)
Open daily 11am-9pm
Tel. 053 415 555
Facebook: Khamsaen Cafe'