Patcharapong "Pete" Tantanasin, 28, owner of Chiang Mai Rice Life, returned home to his family restaurant business after his studies in graphic design in Australia and soon left the air-conditioned comforts for the paddy fields, where he learnt how to become a farmer.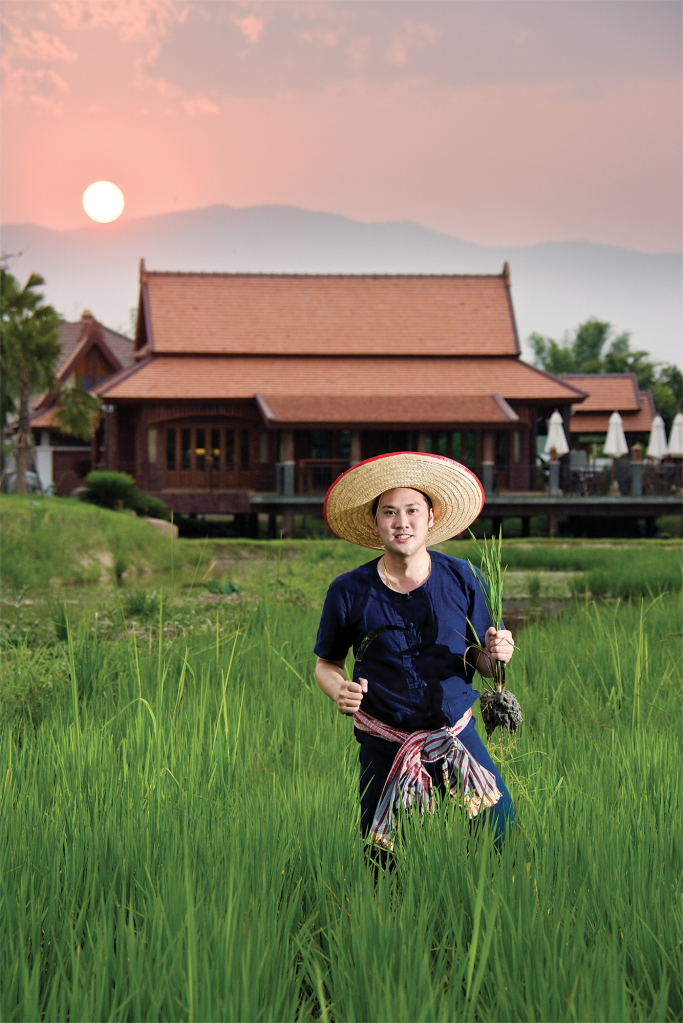 He began by setting up a rice mill and a traditional rice barn which soon was turned into a popular coffee shop…all in homage of rice, his ancestor's lifeblood.
"I had never cooked before, but when I started helping my aunt in her restaurant's kitchen I started at the bottom – washing up, chopping and doing everything. Eventually I wanted to do something that was mine."
"Each day we ride a bicycle to observe the fields to find if there are any changes. And I have an uncle who has a lifetime of experience as a farmer and we spend a lot of time together which has taught me much."
His graphic design background has come in useful as he has now designed his own beautiful coffee shop and all the packaging and branding that goes with it.
"Farming is the heart of Thailand and I am proud to be a farmer. Many people have left the fields to seek office jobs in the city, but I think farming is something which should be encouraged. Cooperatives are important and farming is a rewarding career."
Chiang Mai Rice Life
123/3 Ban Mon, Moo 1, Sanklang, Sankamphaeng
Tel. 091 554 4152
Open daily 9am to 6pm.
Facebook: Chiang-Mai-Rice-Life