For many years now Nui's Tita Gallery has been a must-visit destination for many Bankokians heading to Chaing Mai. As one of the early successful cafes, Nui managed to hit all the sweet spots for success. Its location just in the foothills of Mae Rim gives it a lush green cool feel year round. Her love of art means that the walls of Tita are constantly featuring interesting pieces of art from local as well as visiting artists, and her focus on coffee, has the most glorious aromas wafting out of the café, beckoning us to stop and walk in.
In fact, Tita started off as a ceramics shop which served coffee, but the coffee was so good people began to linger. Soon Nui was serving her own recipes to the hungry, such as the tom yam fried rice with seafood and 'drunken' spaghetti with seafood. After the spice, one must soothe the palate, and an assortment of smoothies as well as sweets are now on the menu.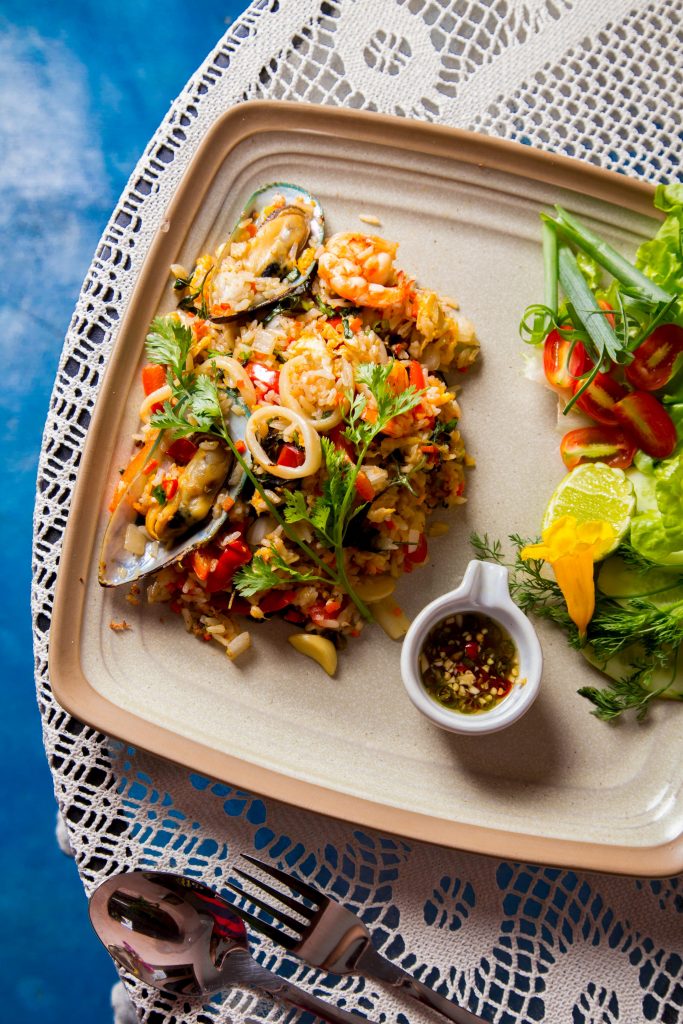 A great place to meet friends, while away a few hours, indulge in some delicious morsels and get away from it all.
Tita Gallery
T.Sanpong, A.Mae Rim
Open 8am – 5pm
Tel. 089 648 6454 or 087 787 9662
Facebook: Tita Gallery and Café