"In my youth, we used to make chilli dips from whatever meats our father would bring home," said Chef Rewat Srilachai of Rimm Phi Romm Thai Restaurant in Mae Rim. "All mum had to do was add chilli, garlic, shallots and we had a tasty chilli dip, loved by the entire family."
A true Isaan chilli dip that Chef Rewat's mum used to make was the mackerel chilli dip which tasted salty, hot and a little sour and which the entire family of seven would devour until finished.
After working in five star hotel kitchens for 20 years, and having run the successful and award-winning Steak of the Day restaurant for six years, Chef Rewat opened his own Thai restaurant, Rimm Phi Romm, also in Mae Rim, a restaurant which has the philosophy that each dish must come with a story.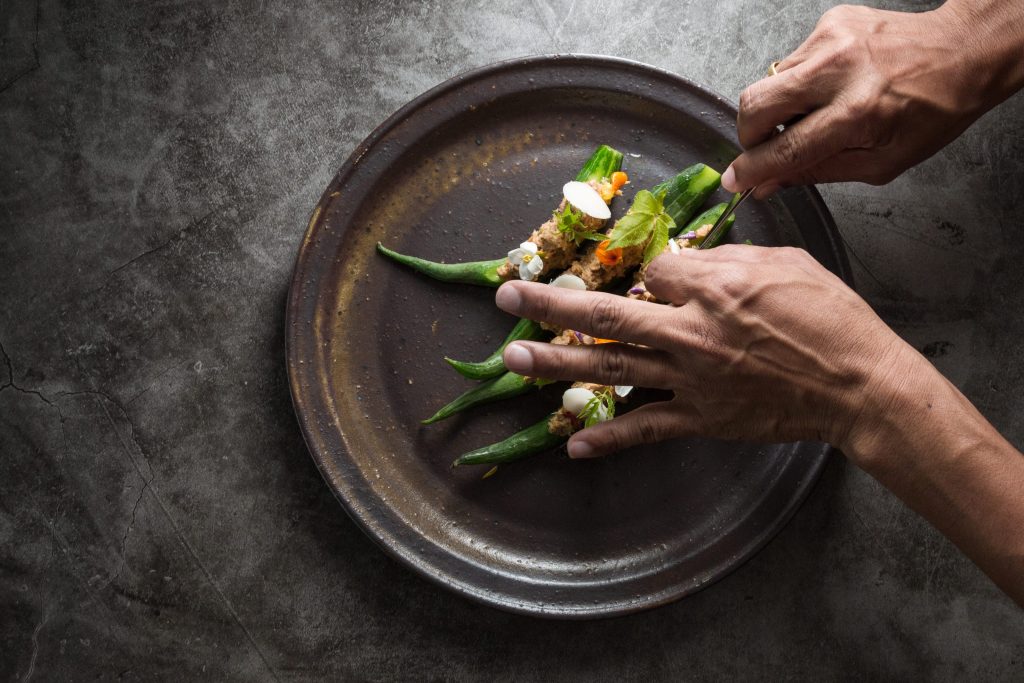 "Thai cuisine is already world famous, but there is so much more to our cuisine than the world knows, so it is important to develop our own cuisine in our own style," said Chef Rewat as he threw a variety of ingredients into a mortar, pounding it with a pestle, before exquisitely presenting it onto a dish, adding a flourish of fresh flower before serving.
Rimm Phi Romm Thai Restaurant
Mae Rim Plaza, T. Rim Tai, A. Mae Rim
Open 4pm – 9pm (Closed Sundays)
Tel. 081 256 7292
Facebook: Rimm Phi Romm Thai Restaurant | Steak of the day